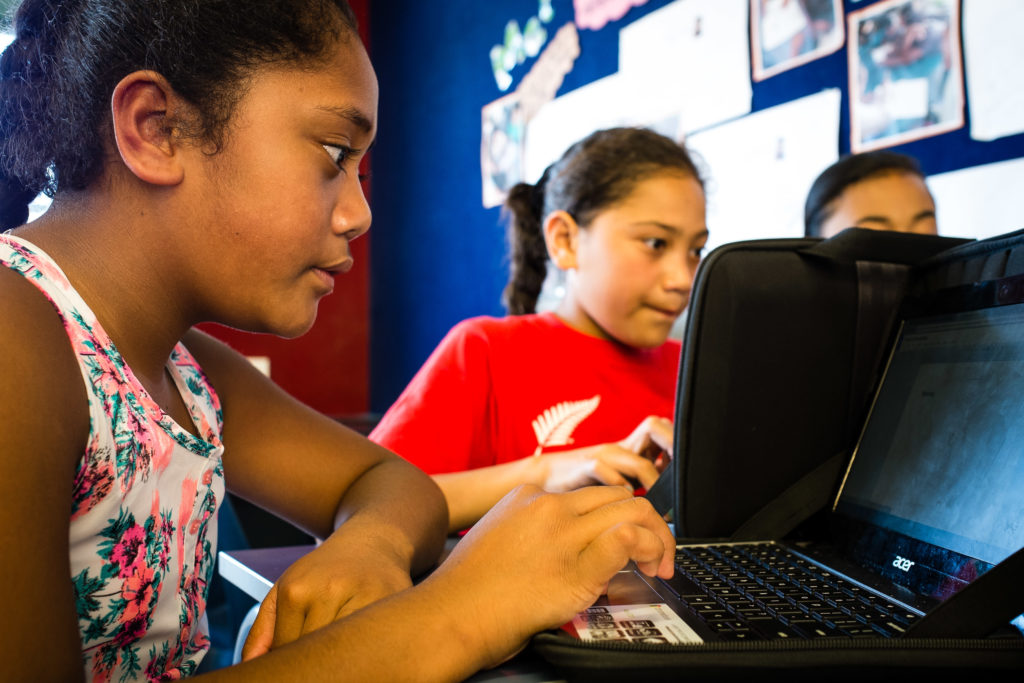 "We had this kid who was in Year 4 last year, and got really into Adobe Pho­toshop. He star­ted to do some quite inter­est­ing stuff, and his auntie said, 'I can't believe the dif­fer­ence in my boy. I now know what he's going to be — he's not going to be a paint­er like his cous­in. He's going to be…' and she lis­ted a whole lot of things. And she hadn't thought about those things as pos­sib­il­it­ies before that."
This is how Michele Whit­ing, the headteach­er of decile 1 Corinna School in Pori­rua East, describes the early effects of the digit­al learn­ing scheme that's start­ing to trans­form the lives of the area's stu­dents. At the core of the scheme is a Chrome­book — a simple, afford­able laptop — for every stu­dent, paid for by their par­ents in instal­ments over three years. But Whiting's ambi­tions for the scheme go far bey­ond giv­ing kids a lump of sil­ic­on: she wants to change the whole way her stu­dents learn and her teach­ers teach.
Whiting's inspir­a­tion is the much-touted Man­ai­akalani scheme that has oper­ated in a cluster of South Auckland's poorest schools since 2012, and is cred­ited with lift­ing stu­dent achieve­ment sig­ni­fic­antly. In its first year with­in the pro­gramme, one school, Tamaki Col­lege, doubled its NCEA Level 2 res­ults for Māori and Pasi­fika stu­dents — put­ting it among the 60 fast­est-improv­ing schools in the country.
(…)
To be continued in the FishHead May issue