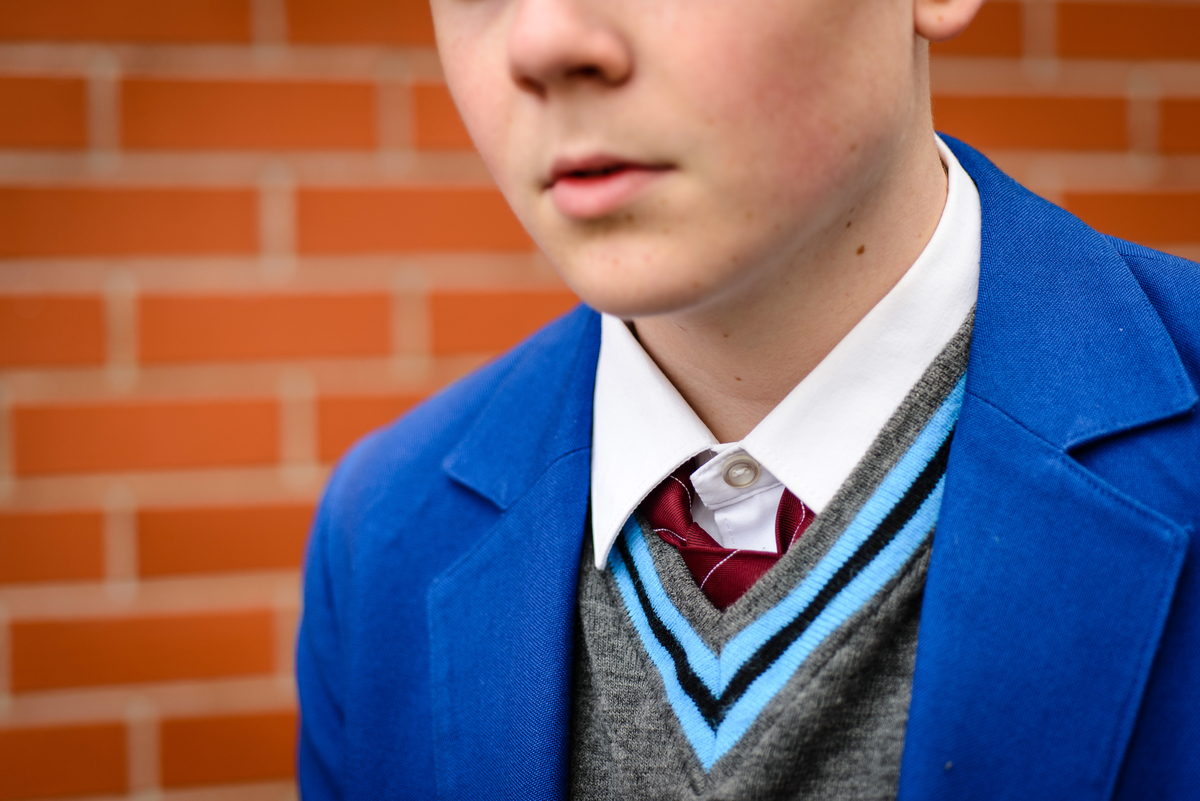 On the fol­low­ing pages, Fish­Head presents its annu­al sur­vey of the region's sec­ond­ary schools' NCEA res­ults. This year we have tried to com­pare schools against their own pre­vi­ous year's res­ults rather than against each oth­er, but even that is an exer­cise fraught with per­ils and pit­falls. Sad­ie Beck­man explains why NCEA tables aren't neces­sar­ily the best meas­ure of a school's suc­cess — but des­pite them­selves, par­ents and politi­cians just can't look away.
Edu­ca­tion and polit­ics have always been irre­triev­ably tied up together.
Nego­ti­at­ing the mine­field of rhet­or­ic to under­stand how your child's school­ing actu­ally works can take a pretty ded­ic­ated par­ent, and if you are at the point of choos­ing a sec­ond­ary school then you need to be more savvy than ever.
The intro­duc­tion of the Nation­al Cer­ti­fic­ate in Edu­ca­tion­al Achieve­ment (NCEA) into sec­ond­ary schools just over a dec­ade ago brought with it a new way of look­ing at stu­dent per­form­ance. Many edu­ca­tion­al­ists feel it is a more accur­ate pic­ture of an indi­vidu­al child's learn­ing jour­ney, based, as it is, on a series of stand­ards that can be achieved through­out the school year and in a more per­son­al­ised way than final exams with scaled grades. A com­pre­hens­ive sys­tem of mod­er­a­tion for NCEA oper­ated by the New Zea­l­and Qual­i­fic­a­tions Author­ity (NZQA) has, after some early teeth­ing prob­lems, settled into a robust functionality.
How­ever, the prob­lems occur when gov­ern­ment imper­at­ives mean schools are forced to pub­lish tables of per­form­ance data, which is then hap­pily picked up and turned into pretty infograph­ics by the media. In fact, you shouldn't even look at the ones we've pub­lished in this issue, and mak­ing that point is exactly why we have pub­lished them.
At first glance they appear to be a handy tool for par­ents, stu­dents and oth­er stake­hold­ers. Tabs can be kept, sub­ject strength areas iden­ti­fied, and increases or declines in achieve­ment meas­ured. Com­par­is­ons can be made with oth­er schools as they are all ranked.
How­ever, des­pite the undoubted appeal of such a straight­for­ward inter­pret­at­ive tool, the slight­est sur­face scratch of the stat­ist­ics reveals a mine­field of con­tro­versy and com­plic­a­tion, and shows that they are neither straight­for­ward nor interpretative.
Auck­land University's Asso­ci­ate Pro­fess­or Peter O'Connor poin­ted out in a recent opin­ion piece that league tables are inher­ently flawed. "Schools are com­plex places that help stu­dents and com­munit­ies suc­ceed in mul­tiple ways. A school's pos­i­tion on a league table, there­fore, tells par­ents little of the true value and worth a school con­trib­utes either to indi­vidu­al chil­dren or the com­munit­ies they serve," he said.
And he's right. The tables don't even sep­ar­ate out spe­cial needs stu­dents, or those with Eng­lish as a second lan­guage. They have no scope for tak­ing into account that they are pit­ting low-decile schools against high, and they can't pos­sibly even begin to reflect the social cli­mate of a school's com­munity. Fur­ther­more, has any­body thought about the pres­sure placed on the kids them­selves through the know­ledge that they will be con­stantly mon­itored in order to become part of a set of stat­ist­ics vis­ible to any­one online?
The decile issue seems to be the most obvi­ous inequal­ity in rank­ing schools against each other.
If you look at a child from a low socio-eco­nom­ic back­ground attend­ing a decile one school, sur­viv­al might be the default set­ting of their fam­ily or back­ground, with less emphas­is placed on the value of edu­ca­tion­al achieve­ment. Rank­ing that child, whose poverty may mean they are hungry, emo­tion­ally chal­lenged or sick, against chil­dren from much high­er socio-eco­nom­ic back­grounds attend­ing a decile ten school and with a fam­ily where edu­ca­tion has been pri­or­it­ised, is not just unhelp­ful but harm­ful, because it per­petu­ates the image of the low-decile school being a poorer achiev­er, where in fact the dif­fer­ence may be great­er in an indi­vidu­al child.
NCEA Inform­a­tion avail­able to par­ents in sweep­ing and gen­er­al­ised league tables gen­er­ated by mod­ern assess­ment sys­tems can become almost 'anti-know­ledge' by con­trib­ut­ing towards widely held mis­con­cep­tions about teach­er qual­ity, school per­form­ance and stu­dent achieve­ment, and prompt­ing people to over­look wider con­text and instilling harm­ful misconceptions.
They can't tell you if your child is, or will be, happy at a par­tic­u­lar school, or wheth­er the teach­ers they encounter will help them dis­cov­er aspects of them­selves that can't be assessed, such as respect, pride and empathy.
It seems fairly obvi­ous that straight­for­ward league tables of NCEA res­ults can't pos­sibly reflect the com­plex nature of a school, and there­fore its real worth and what it actu­ally con­trib­utes both to the stu­dents who attend it, or the com­munity in which it is situated.
Even the fin­an­cial data provided in league tables is wor­ry­ing, as it doesn't include fun­drais­ing and 'vol­un­tary' dona­tions. Schools with more afflu­ent com­munit­ies are there­fore gar­ner­ing far more fin­an­cial sup­port to trans­form into a teach­ing resource than those in poorer areas, and their achieve­ment data may be affected because of it.
The require­ment imposed by the cur­rent gov­ern­ment for these league tables to be pro­duced seems to be a remark­ably short-sighted move that wil­fully ignores expert opin­ion and research from oth­er coun­tries, as well as the protest­ing voices of prin­cipals, teach­ers, aca­dem­ics and edu­ca­tion­al pro­fes­sion­als across the country.
So what can we do to get a more roun­ded pic­ture of our schools, if these tables are so flawed?
For a start, check the school's Edu­ca­tion Review Office (ERO) report online and talk to par­ents of cur­rent stu­dents at the schools you want to find out about. Arrange a vis­it, and talk to the prin­cip­al and teach­ers con­cerned in an unin­hib­ited way and ask them any ques­tions you have. Doing the leg­work can make such a huge dif­fer­ence to your child's future time there – achieve­ment ori­ented or otherwise.
And most import­antly of all? Talk to your chil­dren. They are the ones that all this is really about. Ask them if they are happy at their school, or like the look of a pro­spect­ive one. Take them on the vis­its, listen to their con­cerns, sup­port them uncon­di­tion­ally and eval­u­ate your expect­a­tions of them con­stantly. Finally, remem­ber that at the end of the day the single biggest impact on your child and their school­ing career is actu­ally you.