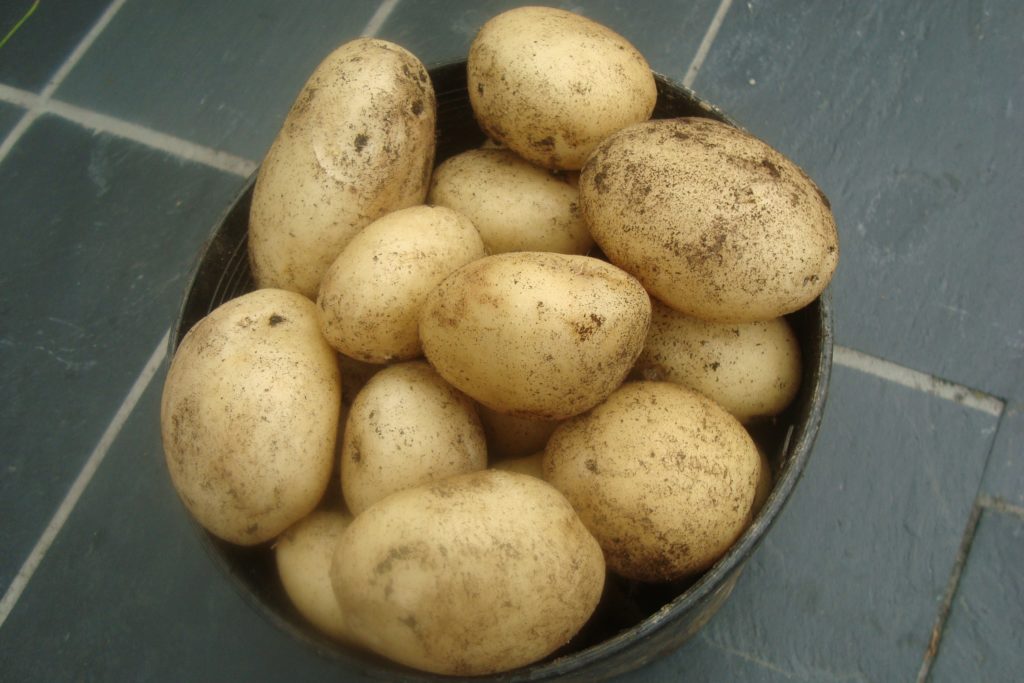 You love baby new pota­toes with but­ter and mint, or hanker after some wedges with gar­lic may­on­naise, or yearn for a big pile of mash to serve with your bangers. Whatever your potato fantasy, they'll taste even bet­ter and fresh­er if they're the res­ult of your own endeav­ours. If you thought you couldn't grow your own pota­toes because of lack of space, time or energy, this might be the meth­od that changes your mind.
Enough space even in a tiny garden
Pota­toes usu­ally take up a fair amount of space and may not fit into your edible garden. Even if you have a large area, you may not have the fer­tile, deep soil they need to thrive. But you can grow pota­toes in a bag that will fit on a sunny bal­cony or in a paved court­yard, or you could have a row of them to edge your deck, ready at dif­fer­ent times and includ­ing sev­er­al vari­et­ies for salad, roast­ing or mashing.
Pushing over the tower of tyres
Many people like the idea of grow­ing pota­toes in a pile of old tyres, des­pite them being ugly, heavy and awk­ward to move. Each will eas­ily swal­low a wheel­bar­row full of com­post yet provide only the small cent­ral hole as a grow­ing space. Instead, toss out your tyres and splash out on a large, 50-litre 'PB95' black plastic plant­er bag. It will set you back about $3, last many years and be a bet­ter place to grow your spuds.
Rich soil for rich rewards
Grow­ing pota­toes in a bag allows you to choose your grow­ing medi­um. Home-made com­post is ideal, even if it has a few lumps and sticks in it. Well-rot­ted horse manure also works well, or you can buy a big bag of com­post. Start with a 15cm lay­er at the bot­tom of the bag, add two or three seed pota­toes, then cov­er with anoth­er 15cm of com­post. Buy the pota­toes from the garden centre or use ones you've bought to eat if you prefer. Once the shoots have grown up, keep adding lay­ers of com­post around them until the bag is full. Always allow some of the leaves to remain exposed. Water the bag well weekly if you don't get any rain. Oth­er­wise, leave it in a sunny spot as sheltered as pos­sible from the wind.
Harvesting heaven
Your har­vest has matured when the leaves die down, and will yield about 3kg from each bag (if you can't bear to wait, have a sneaky dig around after three months to see how things are growing).Tipping up your bag will reveal a bur­ied treas­ure trove of tubers. You will get neither a sore back nor 'fer­al' pota­toes reappear­ing year after year among your oth­er veget­ables. And you'll barely need to wash your crop.
Start soon
You can start grow­ing pota­toes in August if you don't get a frost. Plant them by the begin­ning of Octo­ber and you'll be eat­ing a few for Christ­mas din­ner; replant your bag on Box­ing Day and you'll be eat­ing anoth­er crop at Easter.
Bag your­self some pota­toes and enjoy the taste of some deli­cious home-grown good­ness with no dig­ging required.