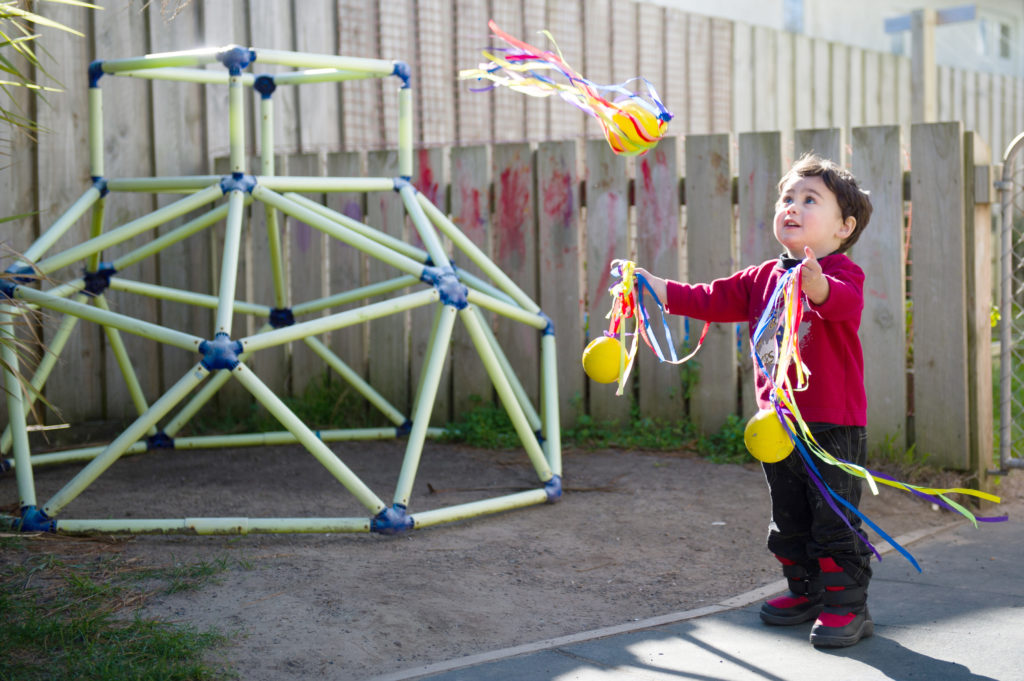 In 1950s New Zea­l­and it was unusu­al for moth­ers with pre-school chil­dren to be in paid work. My moth­er was an excep­tion, sup­ple­ment­ing the fam­ily income by work­ing night shifts as a nurse and, dur­ing the day, look­ing after me, the young­est, while my broth­er and sis­ter were at school. One of my earli­est memor­ies is as a four-year-old trav­el­ling to morn­ing kinder­garten on the back seat of my dad's bicycle. The sand­pit, music­al instru­ments, play­house and art activ­it­ies — I loved the whole pre-school exper­i­ence and I am sure my hard-work­ing moth­er rel­ished some time to herself.
Just under 30 years ago, I enrolled my first daugh­ter in a newly estab­lished early child­hood facil­ity close to the sec­ond­ary school where I worked as a full-time Eng­lish teach­er on Auckland's North Shore. Over the eight years my chil­dren atten­ded this centre, the com­pany rap­idly expan­ded, set­ting up more facil­it­ies. At last count, this com­pany now runs over 40 learn­ing centres in cit­ies throughout
New Zea­l­and, all built to meet the demand of women mov­ing back into the workforce.
The lon­git­ud­in­al stat­ist­ics about female employ­ment give a clear pic­ture of the seis­mic shift in fam­ily life that has taken place in recent years, with women's par­ti­cip­a­tion in the work­force increas­ing from about 25 per­cent just after the Second World War to nearly 68 per­cent today. The intro­duc­tion of paid par­ent­al leave in 2002 and, in 2007, child­care sub­sidies have fur­ther assisted women with young chil­dren return­ing to employment.
For par­ents jug­gling jobs and rais­ing a young fam­ily, the key require­ment is high-qual­ity and afford­able child­care. As there is so much choice avail­able — kinder­garten, Play­centre and a range of child­care centres — the dilemma is how to decide what ser­vice type, pro­gramme and philo­sophy best suits their needs and that of their child. It really depends on what par­ents are look­ing for. There is far more to con­sider than just open­ing hours and a con­veni­ent location.
We have a nation­al early child­hood edu­ca­tion (ECE) cur­riculum (Te Whāriki) that is well regarded inter­na­tion­ally and provides a frame­work for all ECE centres to imple­ment a high qual­ity and effect­ive pro­gramme. A 2008 report pre­pared for the Min­istry of Edu­ca­tion, 'Out­comes of Early Child­hood Edu­ca­tion', found con­sist­ent evid­ence that ECE provides a found­a­tion for life-long learn­ing, devel­ops social skills and sup­ports a smooth­er trans­ition into primary school, espe­cially in areas of lit­er­acy and numer­acy development.
This trans­ition var­ies a lot between centres and is some­thing that needs to be con­sidered more. Some centres' philo­sophies and pro­grammes are in con­trast to the primary schools' more 'struc­tured' envir­on­ment, and this can be dif­fi­cult for some children.
Leav­ing my daugh­ters at day­care and rush­ing off to work, I felt the same anxi­ety and guilt as expressed to me by the young moth­ers return­ing to teach­ing today after tak­ing par­ent­al leave. The best way to assuage this is to find the right centre — one that meets your expect­a­tions of the first steps for your child's jour­ney into learn­ing. Above all, it must have qual­ity teach­ing staff, who are fully qual­i­fied, motiv­ated and com­mit­ted to children's learn­ing and development.
Car­ol has an MA in Eng­lish from the Uni­ver­sity of Can­ter­bury and has been prin­cip­al of Queen Mar­garet col­lege since 2004. Pri­or to mov­ing to Wel­ling­ton, she was assist­ant prin­cip­al at Orewa col­lege and deputy prin­cip­al at Taka­puna Gram­mar. How­ever, Car­ol is not all about 'dotting the is' and cross­ing the t's'. She has also worked for Radio New Zea­l­and as an announ­cer, acted in Eng­land in a theatre troupe tour­ing schools and raised two daughters.