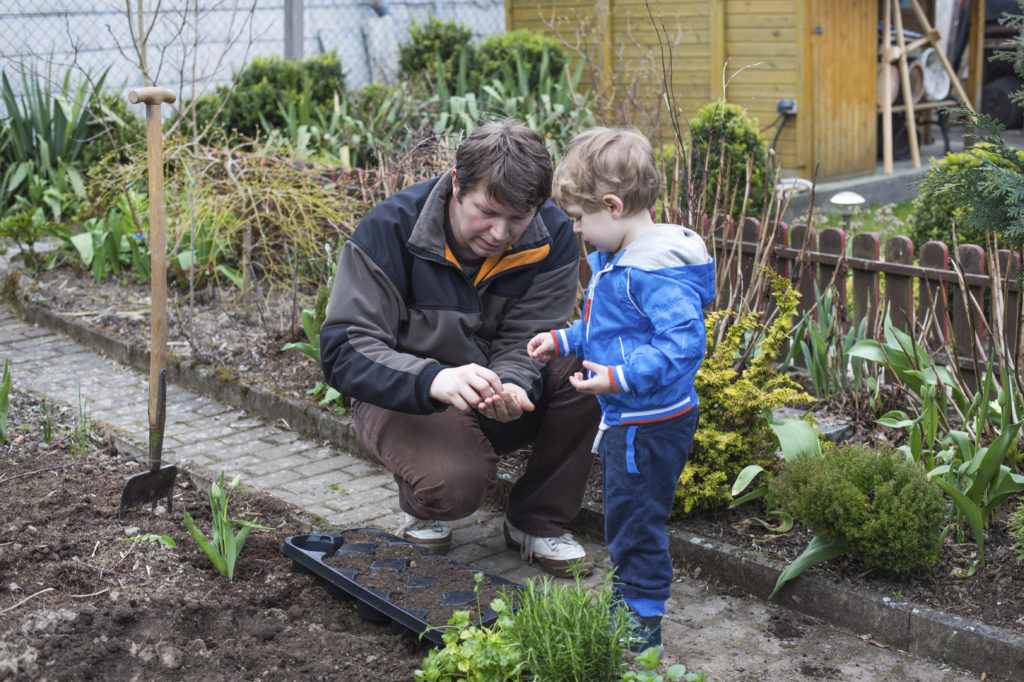 Gour­met gardening
Even the finest forests of the world start from only a few seeds. Your edible garden can be the same. Octo­ber is the best time to sow seeds out­doors for sum­mer veget­able crops. Almost any­thing sown at this time of year will be a suc­cess. It's warm enough to give them a good start, but it's not too hot and dry for the emer­ging seed­lings. Grow­ing from seed is the cheapest way to grow things to eat. Sow­ing dir­ectly into the soil saves the extra step of trans­plant­ing, and gives your plants the oppor­tun­ity to spread their roots rap­idly to give them a great start in life. For root crops such as radishes, car­rots and beet­root, to name but three, it's the only way to go. Here's how I do it:
Pre­pare the soil
Aer­ate, weed and gently smooth. Top it off with a 1cm-thick lay­er of pot­ting com­post – this sup­presses weeds and gives a good base for the ger­min­at­ing seeds. If you don't think it's worth it, try one area with the pot­ting mix and one without to see which you prefer.
Work out how far apart you want your plants to be
Sow seeds in a grid to make spa­cing easi­er. Mark out a 30cm square and decide how many plants will fit in the area – one corn, four lettuces, nine onions, six­teen beet­roots, and twenty-five car­rots. You can work out spa­cing from the seed pack­et – add the row and plant spa­cing togeth­er and divide by two, round­ing down rather than up.
Mark out the sow­ing positions
Make small indent­a­tions about 0.5cm deep in the pot­ting com­post where you want each plant.
Sow indi­vidu­al seeds
Tap one or two seeds care­fully from the pack­et in each pos­i­tion. You can sow a square very quickly, even with tiny seeds such as car­rots. More vig­or­ous seed­lings and less thin­ning are worth the extra time. The seeds should be about their dia­met­er below the soil sur­face, so only big seeds need much covering.
Label and pro­tect your seeds
Put a label with the vari­ety and date in the soil next to the sown plot if you think you may for­get where the seeds are (trust me, you will), and use a cloche to keep out birds, cats and oth­er pests.
Keep moist
Seed beds may need water­ing every day if it's dry and windy until the seeds have ger­min­ated. Cov­er­ing with shade cloth reduces dry­ing and you can water through it as long as you take it off as soon as the first seed­lings are up. Watch out for slugs and snails, for which car­rot seed­lings are a par­tic­u­lar delicacy.
Thin carefully
You may have some gaps where seeds don't ger­min­ate or some double seed­lings to pinch off. If you've sown care­fully, how­ever, there should be little thin­ning to do.
A pack­et of lettuce seed will give you a thou­sand lettuces, which should keep you in salad for a little while. Ten pack­ets of seed may be all you need for a gour­met garden to delight you, your friends and your neighbours.