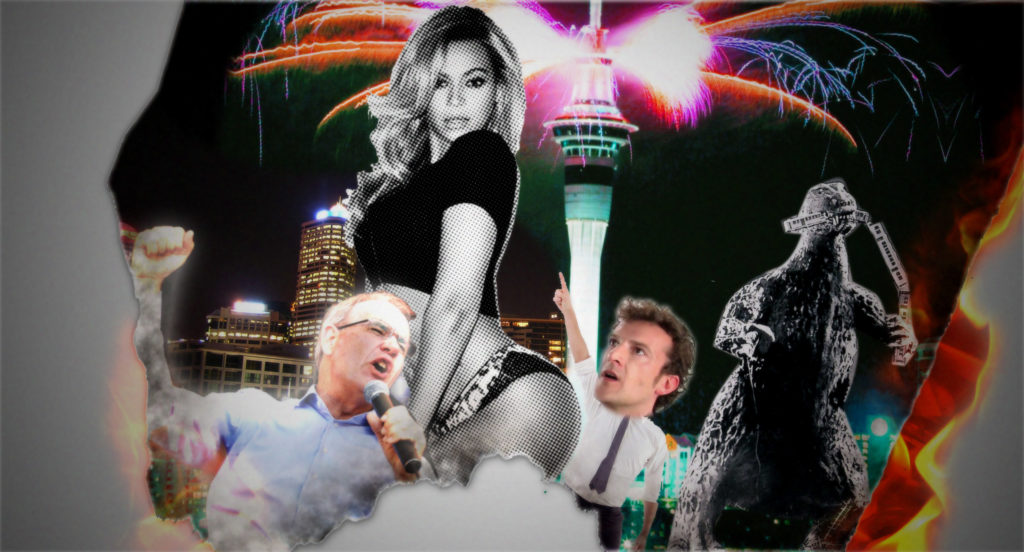 On TV3's The Vote recently, Auck­land thespi­an Oliv­er Driver claimed his beloved city was now truly "world class". He then yelped the evid­ence: "Bey­on­cé is com­ing for a con­cert! So it must be world class to attract her."
I've been think­ing about his com­ments since. It's true Auck­land is New Zealand's only city of real scale and size. More than 1.4 mil­lion New Zeal­anders call Auck­land home. It grew six times faster than any oth­er region last year. It was respons­ible for 75 per­cent of New Zealand's eco­nom­ic growth in 2012. May­or Len Brown says the optim­al size of Auck­land is 2.5 mil­lion people – and that's likely to hap­pen with­in 30 years.
But can Auck­land really be called world class? Not yet. No way. It might get there by 2030, but it has some ser­i­ous to work to do. To be 'world class' as a city you have to be able to house your pop­u­la­tion and move them around it effi­ciently. Right now, Auck­land can't do either. Auck­land needs to con­sent and build 13,000 houses a year. Last year it built 4,000.
Brown is prom­ising to fix this, but until he addresses sup­ply, prices will fur­ther skyrock­et. The aver­age house price in Auck­land is now $660,000. To find any­thing under $450,000, you have to head 45 minutes out to South Auck­land. Even that makes Wel­ling­ton look afford­able, with its value-for-money houses.
And the Auck­land trans­port and road­ing situ­ation is dire, if not far­cic­al. The planned cent­ral rail loop at $2.8 bil­lion will move people out of the CBD to the edge of town quickly. Great. But it's not a solu­tion on its own and it's 15 years away at least.
A second har­bour cross­ing is vital, but it's 20 years away at the earli­est. Until this is built, Auck­land can't be con­sidered world class. The single nar­row bridge cross­ing is hope­less and it's hold­ing the city back. The buses don't take you where you need to go, and the trains are bloody expens­ive. Some­times it's cheap­er to take your car! Auck­land cer­tainly isn't world class – it's actu­ally suffocating.
Two-thirds of migrants to New Zea­l­and opt to stay in Auck­land. In my opin­ion it's time to encour­age them to the regions. We can't let Auck­land boom and the regions die. It's in no one's interest. Those immig­rants with busi­ness ideas who are happy to move out­side Auck­land should be at the top of the queue. This needs a change in gov­ern­ment policy. Until all this hap­pens, Auck­land falls short.
The city is a big mess. It hasn't been planned well. And only now are civic lead­ers com­ing up with a decent plan. Auck­land makes Wel­ling­ton look com­pact and workable.
Sure, Wel­ling­ton isn't a large city like Auck­land, but it has a vibrant centre, a pub­lic trans­port sys­tem that works and hous­ing that's rel­at­ively affordable.
Auck­land needs a major heart oper­a­tion. It's on the wait­ing list. It will hap­pen. But Wel­ling­ton is nowhere near the hos­pit­al. It's cer­tainly not dying, and you had the pleas­ure of miss­ing Bey­on­cé, too.