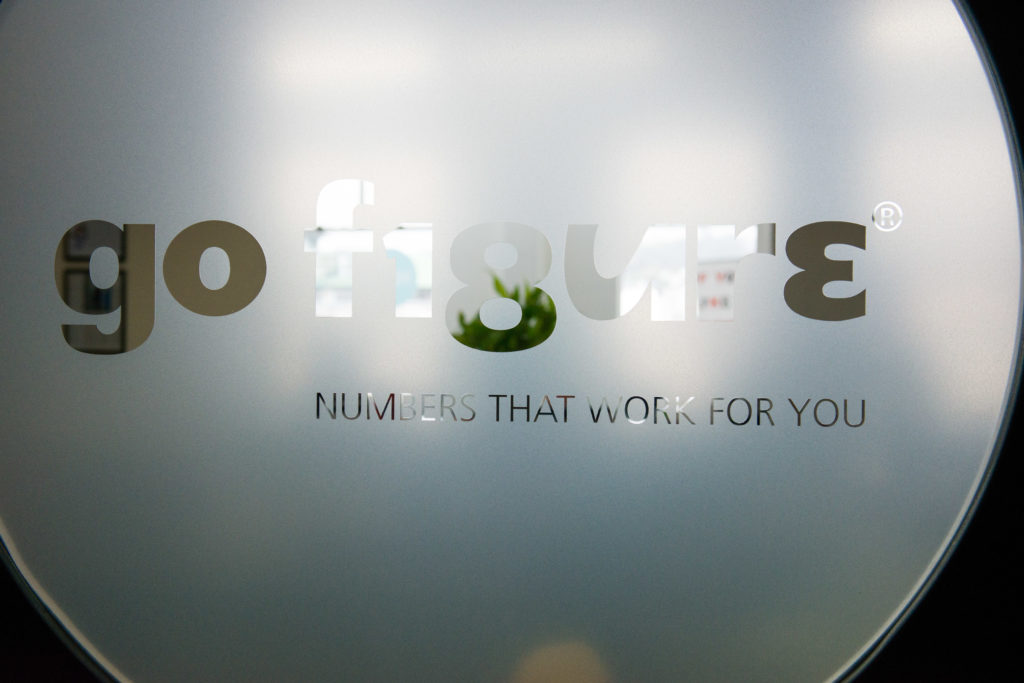 "When I was fin­ish­ing up being a mature stu­dent at uni­ver­sity, I was doing my pro­fes­sion­al prac­tice paper, and my ment­or said to me, 'Hey, you should go out and sell what you do'," reflects the friendly and enga­ging Lisa Mar­tin, man­aging dir­ect­or of Wel­ling­ton based mobile fin­ance and accounts admin­is­tra­tion ser­vice GoFi8ure. "I'm think­ing, what I do is go into busi­nesses and ful­fil the accounts func­tion – right from really basic timesheets, to pay­ing staff, pay­ing sup­pli­ers, doing man­age­ment reports, and liais­ing with a chartered account­ant. I can speak the lingo that the aver­age accounts per­son who can just do accounts pay­able might not be able to, and I really enjoy get­ting in there and get­ting it all done quickly. Who is going to buy that?"
Elev­en years on, the value of Martin's skill set and ser­vice concept has been proven through GoFi8ure. With a staff of eight, they provide mobile sup­port for an ever-increas­ing port­fo­lio of small- to medi­um-sized busi­nesses that have learned to love the essen­tial fin­an­cial admin­is­tra­tion and book­keep­ing sup­port Martin's staff (the GoFi8urines) provide them with.
"When people don't know what to do, they don't do any­thing at all," Mar­tin says. "Quite often they just hope that no one else will notice. All of us here have seen people who won't open up envel­opes from the Inland Rev­en­ue or ACC, because they just fear what might be inside. It could be anoth­er request to do some­thing they don't know how to do. They don't want to appear stu­pid by ask­ing someone. If they don't open it, it doesn't exist. So it just goes in the draw­er. We want to turn this around."
Offer­ing full fin­anc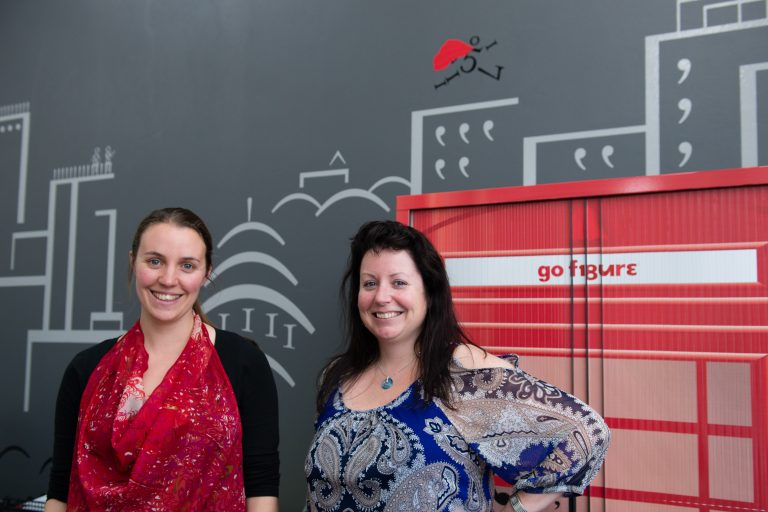 ial admin­is­tra­tion, reli­able book­keep­ing ser­vices, fin­an­cial reviews and train­ing, fin­an­cial rebuilds, and spe­cial­ist train­ing in account­ing soft­ware like Xero, GoFi8ure can look after a business's accounts for them, or upskill exist­ing account­ing staff. "We can drop in, we can do relief work, hol­i­day cov­er, and we can use all the account­ing pack­ages," she enthuses. "We've seen all the mis­takes, and fixed them before. Why rein­vent the wheel and try doing it all over, when you could just hire us?"
Hav­ing cre­ated a fun, yet pro­fes­sion­al cul­ture with­in GoFi8ure, Martin's team is the anti­thes­is of the dull ste­reo­type asso­ci­ated with accounts and payroll staff. "You know how some people think book­keep­ing is as bor­ing as bat­shit?" she laughs. "We want to make it fun, oth­er­wise people won't do it." As part of this, she's sur­roun­ded her­self with qual­i­fied indi­vidu­als who are motiv­ated by pro­gress, and makes every effort she can to devel­op her "extreme book­keep­ers". "They are all mem­bers of the New Zea­l­and Book­keep­ers Asso­ci­ation", she adds.
"If my staff can see phys­ic­al and psy­cho­lo­gic­al changes with­in a busi­ness where the staff and the boss are bene­fit­ing from their help, they're on cloud nine. With us, our cli­ents are our suc­cess stor­ies, and that flows back­wards. We're proud know­ing some­thing we're pas­sion­ate about is mak­ing a real difference."
[info]
gofi8ure.co.nz
0800 463 488[/info]