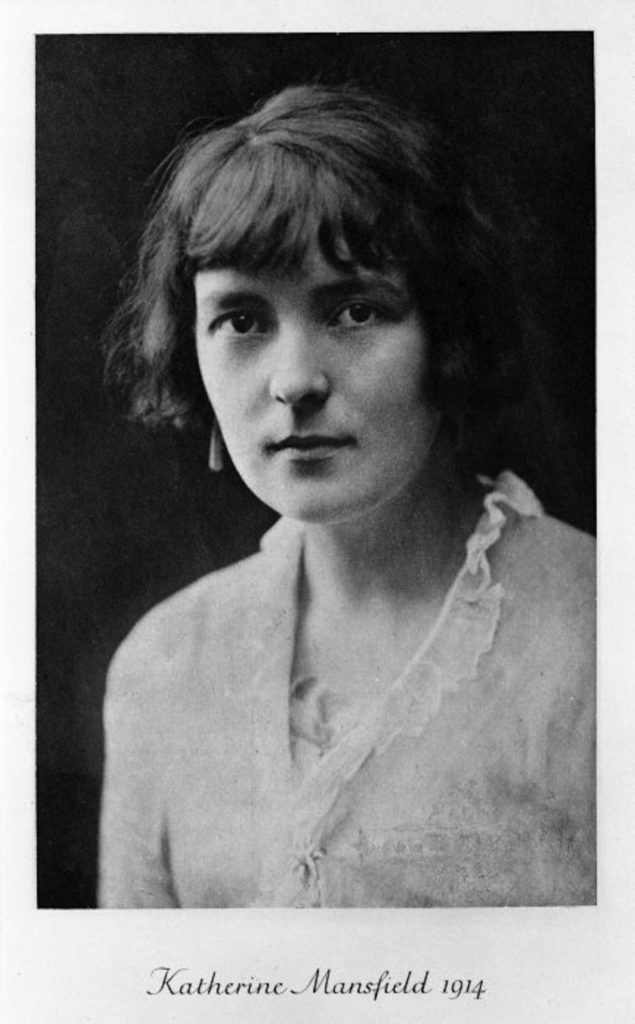 It has been a rite of pas­sage for young New Zeal­anders, liv­ing in a small island nation at the bot­tom of the world, to travel over­seas. It is my exper­i­ence that wherever you travel over­seas, you will find a Kiwi. This is quite remark­able as, like our feathered emblem, we are a rare breed with num­bers insuf­fi­cient to fill a third-tier city in China or an LA suburb.
For some, the time abroad will be short and they will return and put down roots in their coun­try of birth. If they have a fam­ily, their chil­dren will be influ­enced by the same phys­ic­al envir­on­ment and cul­ture. How­ever, for those who don't return, their lives and those of their chil­dren will be shaped by oth­er forces. With today's mod­ern air travel Europe is just 24 hours away, but in the past, when trav­el­ling to the 'Old World' involved a six-week boat trip, many young Kiwis left their coun­try nev­er to return. A case in point is Kath­er­ine Mans­field, who left Wel­ling­ton at the age of 19. She spent the last years of her life in the south of France writ­ing about her girl­hood in Thorndon: "Now — now I want to write recol­lec­tions of my own coun­try. Yes, I want to write about my own coun­try till I simply exhaust my store."
Last month, Kirsty Gunn, anoth­er Kiwi writer liv­ing abroad, vis­ited Wel­ling­ton to pro­mote her latest book. Five years earli­er she had lived for six months as a writ­ing fel­low in the his­tor­ic Ran­dell Cot­tage loc­ated in St Mary Street in Thorndon, close to Kath­er­ine Mansfield's child­hood house in Tinakori Road. This inner-city sub­urb is where Gunn was born and grew up, and so, sur­roun­ded by the famil­i­ar land­scape of her girl­hood, she wrote her mem­oir Thorndon — Wel­ling­ton and Home: My Kath­er­ine Mans­field Pro­ject. It is a power­ful reflec­tion on the strong influ­ence our early exper­i­ences and places have in the form­ing of iden­tity. We all need to feel we belong some­where, and for Gunn, Thorndon is her tūrangawae­wae, the place to which she feels espe­cially connected.
Kirsty's rela­tion­ship to Thorndon and that of 11 oth­er prom­in­ent artists who lived there as well — Jane Cam­pi­on, Douglas Lil­burn and Frances Hodgkins, among oth­ers, and, of course, Kath­er­ine Mans­field — are recog­nised in a recently opened trib­ute in Thorndon vil­lage. Spaced along the foot­path are pav­ing stones inscribed with a quote from each artist. Kirsty Gunn's is in front of the Gen­er­al Store facing the zig­zag­ging foot­paths that climb up to the Botan­ic­al Gar­dens and says, "Here, amongst these streets and hills is my own play­ing out of the cycle of leave-tak­ing and return… a place half-remembered, half-real, half-fantasy, half-fact, remembered and a dream."
There are around a mil­lion Kiwis out­side this coun­try. To quote Dr Seuss again, "You have brains in your head, You have feet in your shoes, You can steer your­self, Any dir­ec­tion you choose." How­ever, that being said, no mat­ter where Kiwis roam there is a part of them, that, impar­ted by the unique­ness of the edu­ca­tion we all receive, our cul­ture and our dis­pos­i­tions, binds us to our anti­podean corner of the world.
Car­ol has an MA in Eng­lish from the Uni­ver­sity of Can­ter­bury and has been prin­cip­al of Queen Mar­garet col­lege since 2004. Pri­or to mov­ing to Wel­ling­ton, she was assist­ant prin­cip­al at Orewa col­lege and deputy prin­cip­al at Taka­puna Gram­mar. How­ever, Car­ol is not all about 'dotting the is' and cross­ing the t's'. She has also worked for Radio New Zea­l­and as an announ­cer, acted in Eng­land in a theatre troupe tour­ing schools and raised two daughters.