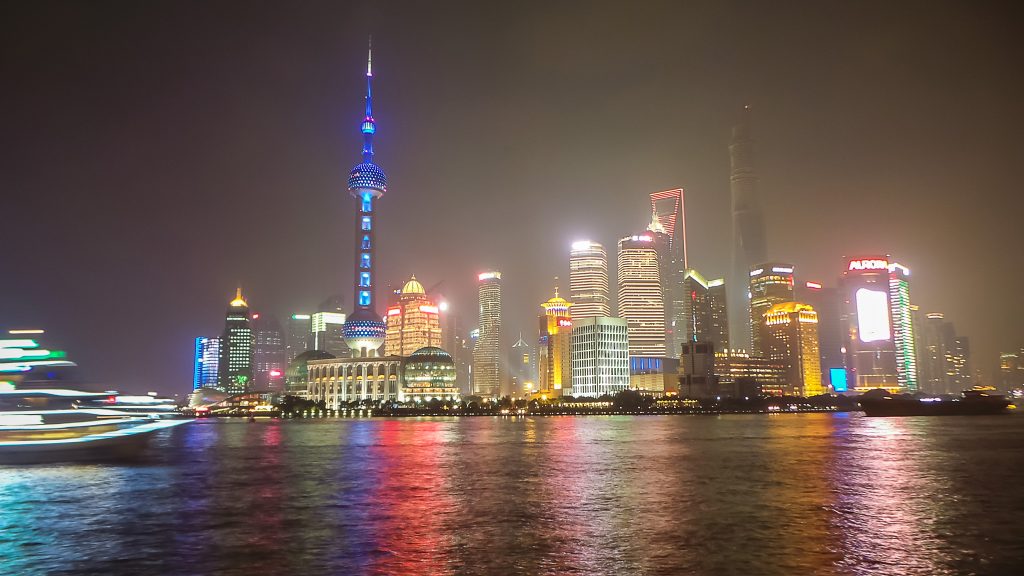 I have quipped over the years that vis­it­ing Singa­pore is like exper­i­en­cing Asia-Lite. The most orderly city in South­east Asia feels, well, a bit too safe – the vibrancy and drama ooz­ing from every pore in many cit­ies in the region sponged up and trans­planted by clean streets and an excel­lent stand­ard of liv­ing. All com­pletely com­mend­able, but a little bor­ing nevertheless.
Find­ing that bal­ance between may­hem and order, authen­ti­city and com­fort is fraught with ten­sion in rap­idly mod­ern­ising cit­ies that still have one eye on a tour­ist trade. As a trav­el­ler, it is easy to for­get that world cit­ies such as these are not moul­ded with tour­ists at their centre – there are now more dol­lars in man­u­fac­tur­ing and fin­an­cial ser­vices. No city embod­ies this ten­sion bet­ter than Shang­hai, the entirely cap­it­al­ist­ic com­mun­ist met­ro­pol­is that offers much more than it prom­ises at first glance.
As Shang­hai is one of their main gate­ways to Europe and the rest of Asia, our nation­al air­line has spent pre­cious dol­lars pro­mot­ing China's com­mer­cial cap­it­al as a tour­ist des­tin­a­tion. Because of this, I trav­elled as their guest, bumped up for my first busi­ness class exper­i­ence in over 200 sched­uled flights (your own budget not­with­stand­ing, the upgrade on Air New Zea­l­and is a worth­while investment).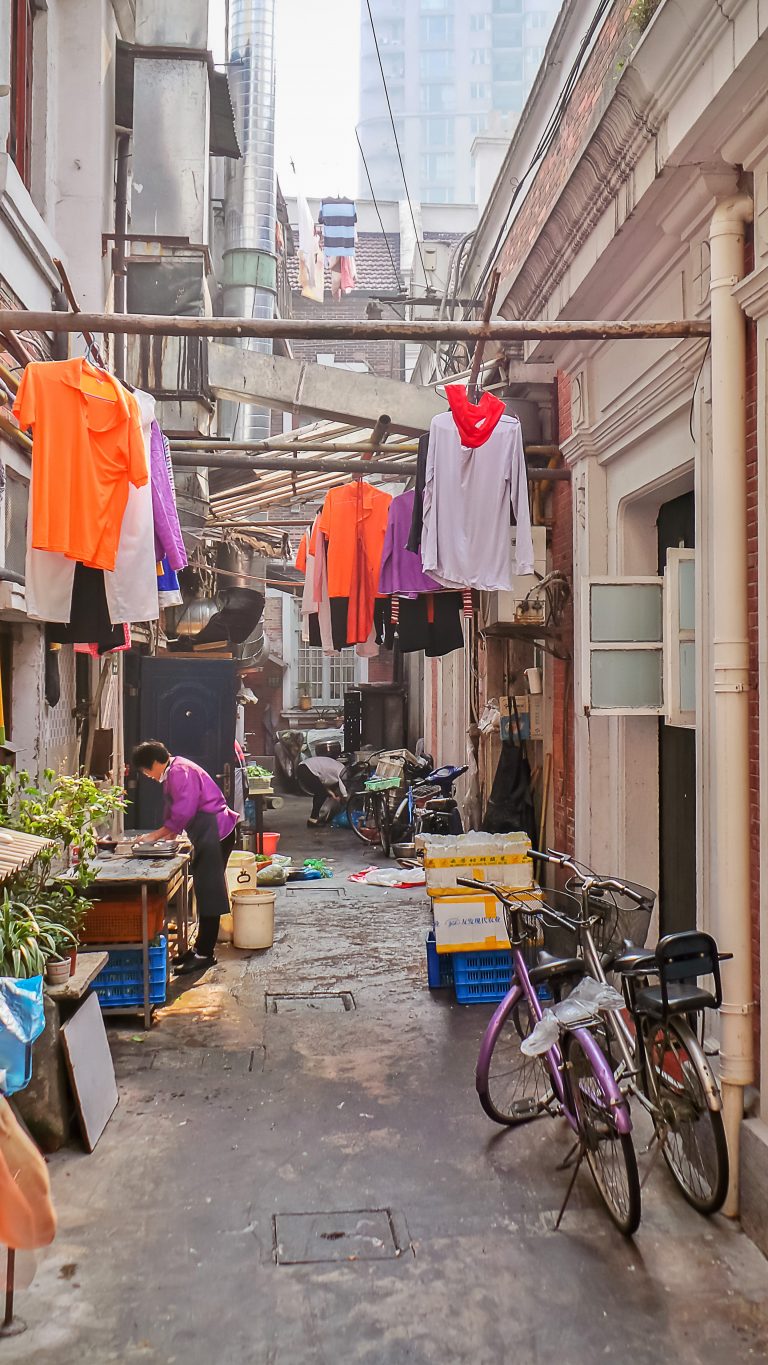 As is often the case, the arrival was illu­min­at­ing. Fol­low­ing ser­i­ous infra­struc­ture invest­ment, Shang­hai is now a breeze to nav­ig­ate: a pro­gramme to replace every single street sign with a bilin­gual one ahead of the Shang­hai World Expo 2010 under­lines this com­mit­ment to inter­na­tion­al visitors.
Although pub­lic trans­port options, includ­ing the rap­idly expand­ing metro sys­tem and the squad­rons of cheap tax­is, are plen­ti­ful and excel­lent, most of my travels around the city were by bicycle. At first, streets where red lights seem option­al and silent elec­tric scoot­ers provide a con­stant threat require care­ful con­sid­er­a­tion, but once one becomes accus­tomed to the loc­al lack of rules, the flat, spa­cious streets are a total joy to ride. In par­tic­u­lar, the leafy French Quarter, with its dusty colo­ni­al build­ings and hid­den art deco gems can be hap­pily criss-crossed for hours: the sights, smells and sounds are intoxicating.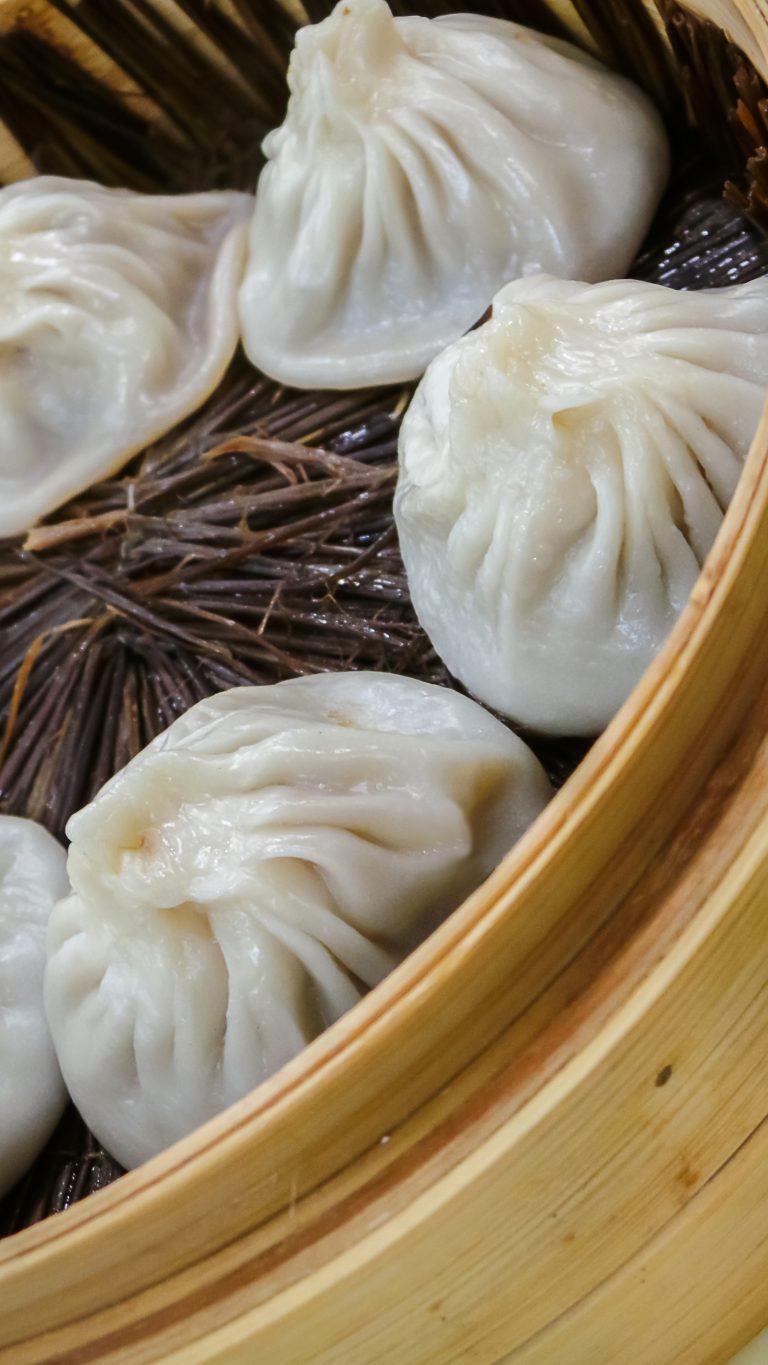 Shang­hai is not a budget loc­a­tion any more. Prices for accom­mod­a­tion are more expens­ive than in many oth­er Asi­an cit­ies and shop­ping is ubi­quit­ous but at glob­al prices. Food and trans­port are the big excep­tions. Whilst you can pay big bucks for any vari­ety of glob­al cuisine, loc­al res­taur­ants without bilin­gual menus offer loc­al del­ic­acies for only a couple of dol­lars. And the crois­sants in Shang­hai are the best I have had any­where out­side France. This truly is a world city in every sense.
Don't wait too long to vis­it though: one of the last large cent­ral areas of hutongs, the tra­di­tion­al neigh­bour­hoods that used to dom­in­ate the built envir­on­ment, was being torn down dur­ing my vis­it, no doubt replaced by anoth­er tower­ing apartment/shopping devel­op­ment. Land in this city is too valu­able to leave with the people and, although gov­ern­ment guar­an­tees new accom­mod­a­tion for res­id­ents, it is usu­ally far from the centre of the city.
The very fact that this incred­ible city can offer incred­ible new sights and exper­i­ences and feel like a home in only sev­en days was a rev­el­a­tion. The con­clu­sion would have seemed improb­able on the out­ward leg: Shang­hai is now the per­fect 'gate­way' city for those want­ing an intro­duc­tion to Asia. There is still enough rough in the dia­mond to allow for a sense of explor­a­tion, but without any of the risks usu­ally asso­ci­ated. Asia-Lite can be a com­pli­ment then. Sorry, Singapore.
[info]
Top 10 things to try in Shanghai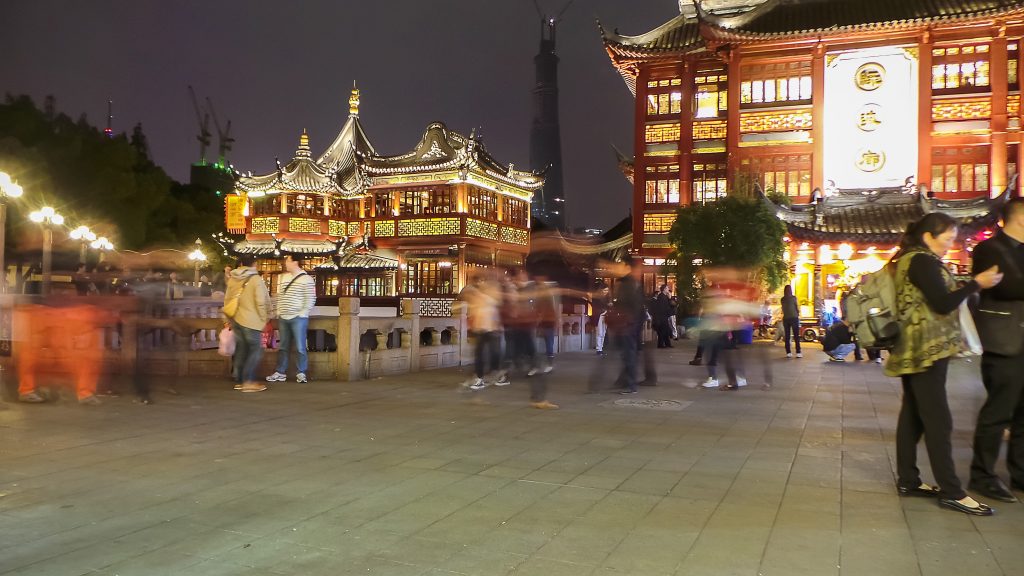 Cycling the city
Get on your bike for as little as $6 a day. Shang­hai has world-class cyc­ling pro­vi­sions that will be a rev­el­a­tion to Wel­ling­to­ni­ans. It takes only a wee while to get used to the rules: remem­ber that red doesn't always mean red. Lights and hel­mets are optional!
Soup dumplings
Although they aren't the very best xiao­long­bao, the soup dump­lings served at Shang­hai insti­tu­tion Yang's are excel­lent non­ethe­less. There are sev­er­al branches of the res­taur­ant – just look for the pink signs.
World Expo site
Whilst there are a few cur­rent attrac­tions still oper­at­ing on the Expo sites such as the Power Sta­tion of Art on the north bank and China Art Palace on the sprawl­ing south bank site, the vacant crum­bling nation­al pavil­ions are the most fas­cin­at­ing to explore.
French Concession
Shanghai's most fam­ous neigh­bour­hood, this leafy quarter is worth a full day of wan­der­ing on its own. Great bars, shops and res­taur­ants also abound.
Shanghai Urban Planning Exhibition Center
This fant­ast­ic museum has four floors of exhib­i­tions on Shanghai's past, present and future. Its centrepiece is a scale mod­el of the whole city that is as big as a sports field. A must-see.
Park life
Choose any one of Shanghai's urb­an parks and vis­it at dif­fer­ent times of the day. You will find group activ­it­ies of all kinds: pre­pare to expect the unexpected.
Local restaurants
Just because it isn't in the guide­book doesn't mean it isn't any good. My best meals were in loc­al res­taur­ants close to my accommodation.
Ferry across the river
For­get the tour­ist boats: loc­al fer­ries weave their way across the river at sev­er­al loc­a­tions. All provide amaz­ing views and all cost less than $1 for a return trip.
Maglev Train
This tech­no­lo­gic­al won­der doesn't con­nect to the centre of the city yet, but as part of the city arrival or depar­ture pro­cess it is still worth exper­i­en­cing speeds of over 400km/h. Do check the timetable, though, as top speeds vary through­out the day.
The neighbourhood
The best exper­i­ences are often under your nose. Don't head straight to hon­ey­pot sites – wander down the alley­ways and smal­ler roads instead to unlock a little of Shanghai's swiftly dis­ap­pear­ing com­mun­al life.
[/info] [warn­ing]
BEST RESSOURCES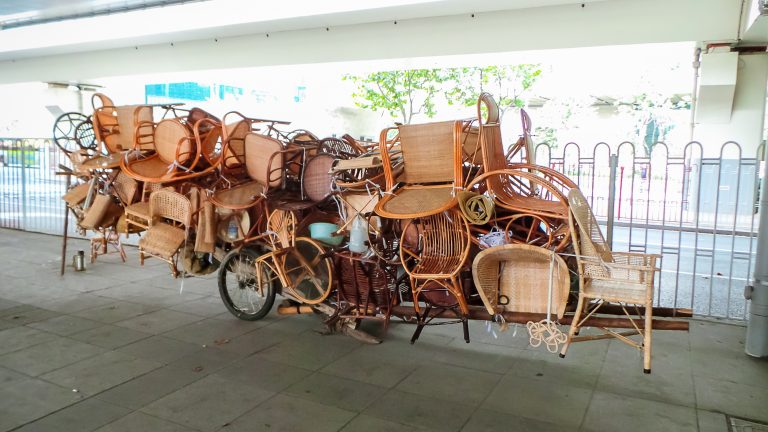 Best web: smartshanghai.com has lots of info for expats and tour­ists alike.
Best magazine: Time Out Shang­hai (free) is crammed full of tips and listings.
Best map: Although wi-fi is easy to find in Shang­hai, you will need a street map just in case. Also check out The Art Map, which will help you nav­ig­ate the many inde­pend­ent gal­ler­ies in the city.
Best pre-arrival tip: For those addicted to social media such as Face­book or Twit­ter, either pre­pare for a detox or research a VPN pri­or to leav­ing New Zealand.
Best pack­ing advice: Shang­hai is sur­pris­ingly sea­son­al, so plan your ward­robe accord­ingly. As with many Asi­an cit­ies, spring and autumn are the best times to visit.
Air New Zea­l­and oper­ates daily dir­ect ser­vices to Shang­hai from Auck­land. One-way eco­nomy class air­fares start from $879 per adult includ­ing taxes. For fur­ther inform­a­tion on Air New Zea­l­and ser­vices to Shang­hai, vis­it airnzewzealand.co.nz[/warning]
Richard spent four years man­aging and edit­ing this pub­lic­a­tion before head­ing to the oth­er end of Cuba Street in Janu­ary 2014. Now gen­er­al man­ager of New Zeal­and's longest run­ning con­tem­por­ary dance com­pany, Foot­note New Zea­l­and Dance, he is pas­sion­ate lead­er of arts in the cap­it­al and is act­ively engaged as a movie review­er and cul­tur­al crit­ic on air and in print. He loves noth­ing bet­ter than talk­ing to people through a microphone.