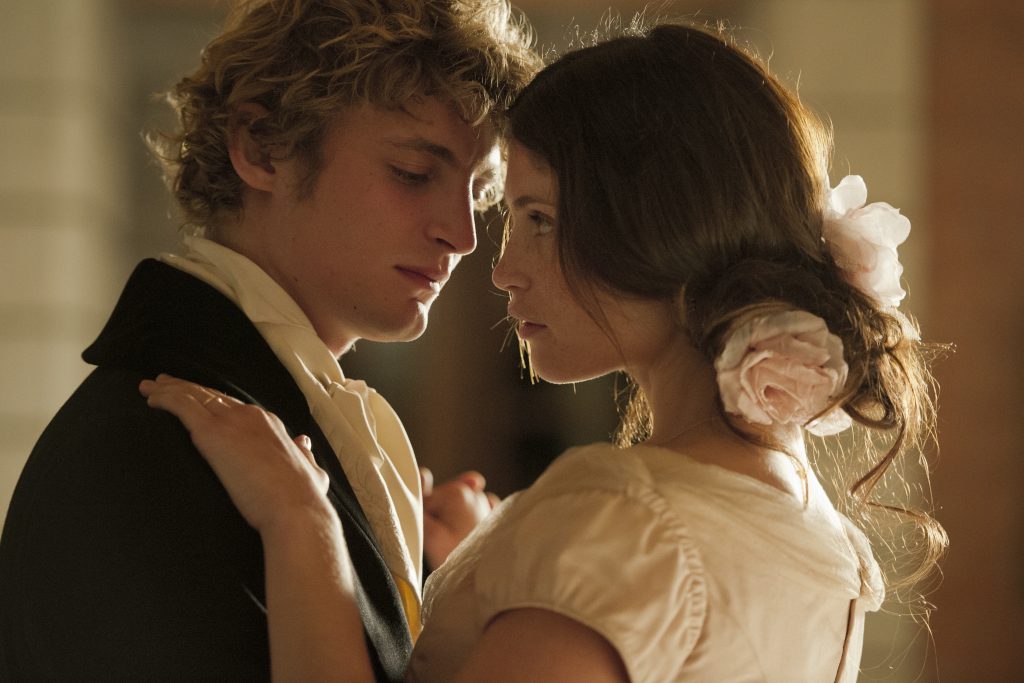 I sup­pose every month of cinema releases can boast being 'some­thing for every­one', but this month it really does appear to be justified.
First up, on Sunday 3 May, is a single screen­ing at the Embassy of the won­der­ful and utterly influ­en­tial first Beatles fea­ture, A Hard Day's Night, screen­ing as part of the New Zea­l­and Inter­na­tion­al Film Festival's Autumn Events pro­gramme. For once, that fam­ously loud Embassy sound sys­tem really does need to be turned right up. The fol­low­ing week­end there are screen­ings of restored ver­sions of two more greats: Bertolucci's The Con­form­ist, a polit­ic­al thrill­er about Itali­an life under Mus­solini; and Kubrick's Sparta­cus, in which Kirk Douglas fights anoth­er kind of total­it­ari­an­ism. On the week­end of 16 and 17 May, the pro­gramme is com­pleted by Kubrick's 2001: A Space Odys­sey and Disney's Pinoc­chio.
In the com­mer­cial realm we get to see one of the biggest Aus­trali­an domest­ic hits of all time when Robert Connolly's Paper Planes hits theatres on 7 May. In it, a West­ern Aus­trali­an child (Ed Oxen­bould) dis­cov­ers a tal­ent for mak­ing, you guessed it, paper planes and, encour­aged by his fath­er (Sam Wor­thing­ton), travels to the World Paper Plane Cham­pi­on­ships in Tokyo to com­pete with the best. A feel-good Aus­sie movie in the mould of Red Dog.
A dif­fer­ent per­spect­ive on out­back Aus­tralia is on offer the fol­low­ing week when George Miller reboots his own Mad Max series with Mad Max: Fury Road. Tom Hardy takes over from Mel Gib­son as the eponym­ous post-apo­ca­lyptic car-crazy hero, try­ing to sur­vive in a world where oil and water are the only cur­ren­cies. It's pretty hard to believe that Miller's last two films were the anim­ated pen­guin vehicles Happy Feet and Happy Feet Two.
A year or so ago, social media in New Zea­l­and was agog with the idea that Michael Fass­bend­er could be in the South Island shoot­ing an inde­pend­ent west­ern. That fuss died down a little later when he returned to shoot The Light Between Oceans with Rachel Weisz in Marl­bor­ough and Otago, and it looked like these vis­its might be an annu­al occur­rence. Slow West tells the story of a 16-year-old boy (Kodi Smit-McPhee) trav­el­ling across the fron­ti­er with a mys­ter­i­ous stranger known as Silas (Fass­bend­er).
Also open­ing on 21 May is Gemma Bovary, return­ing from this year's Alli­ance Française French Film Fest­iv­al, a mod­ern retell­ing of Flaubert's fam­ous nov­el star­ring Fabrice Luchini and lumin­ous Eng­lish star Gemma Arter­ton. Based on a graph­ic nov­el by Posy Sim­monds, it appears to have less span­dex and capes than most com­ic adaptations.
Finally, in my high­lights for May is the long-awaited block­buster Tomor­row­land, dir­ec­ted by Brad Bird (The Incred­ibles, Mis­sion: Impossible — Ghost Pro­tocol) and star­ring George Clooney. Clooney plays a grizzled invent­or who travels with a geni­us kid to unearth the secrets of the mys­ter­i­ous place that seems to exist only in both their memor­ies. Phew.