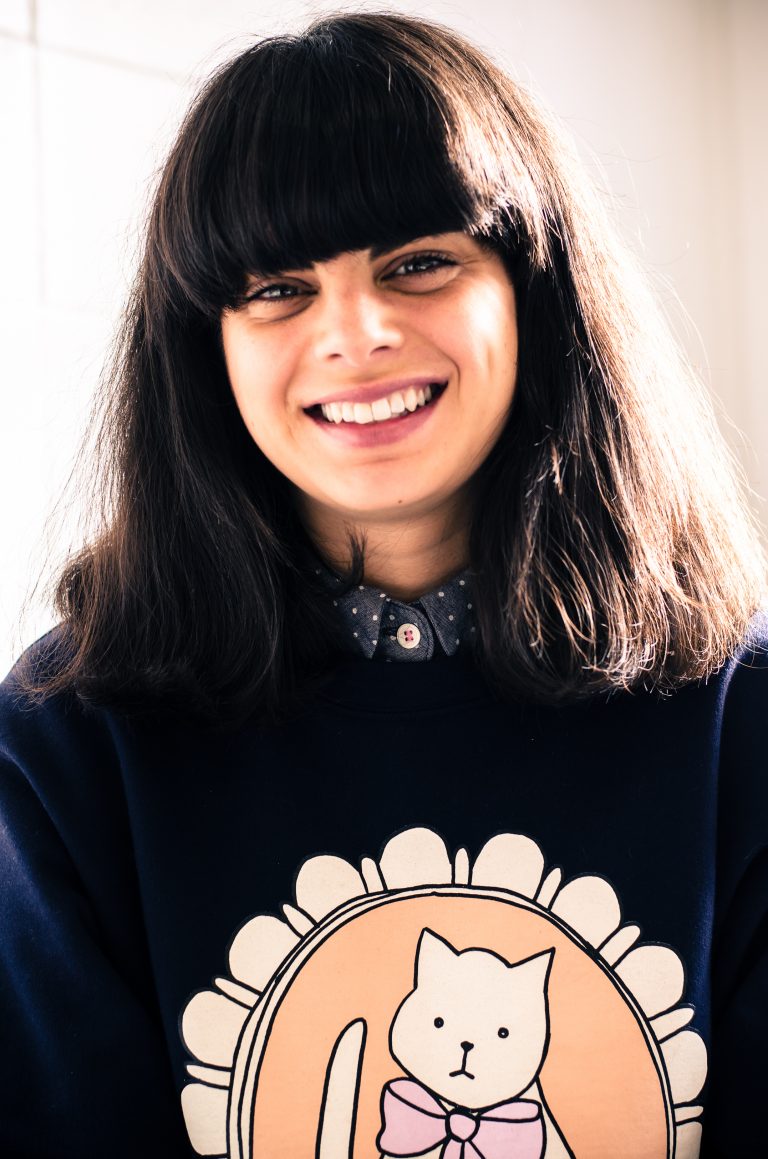 As one-half of cloth­ing design duo twenty-sev­en names, Anjali Stew­art is always on her toes as a fash­ion-for­ward, cre­at­ive busi­ness­wo­man. As she and Rachel East­ing work towards open­ing their first store here in Wel­ling­ton, Stewart's beauty regi­men needs to keep pace with the rest of her life.
Stew­art recently opened her beauty bag for Fish­Head – and it's imme­di­ately clear she's thrilled by the arrival of US cult skin­care brand Kiehl's in Wellington.
Among her must-haves are the brand's Ultra Facial Cleanser and Rare Earth Deep Pore Daily Cleanser: "I once read some­where that using two face washes helps to keep your skin on its toes. These two are my favour­ites," she says.
Kiehl's Ultra Facial Mois­tur­iser (SPF is essen­tial) and Mid­night Recov­ery Con­cen­trate round out her skin­care routine, as both products are ideal for every­day use.
When it comes to hair care, Stew­art again turns to Kiehl's: the Ulti­mate Thick­en­ing Sham­poo and Amino Acid Con­di­tion­er provide a ser­i­ous body boost that she can't get enough of.
A nat­ur­al – and youth­ful-look­ing – babe, Stew­art prefers to keep her makeup min­im­al and high­light her best features.
"I don't have much time for makeup, and day to day I mostly don't wear much, but for spe­cial occa­sions I do have a few products which I really love," she says.
"Because I don't chew through my products, I do allow myself some treats because they last for years. I've also inves­ted in a [MAC] makeup brush, which makes a huge difference."
MAC and Chanel are Stewart's favour­ite brands, start­ing with MAC Nat­ur­al Radi­ance Primer – "it's really mois­tur­ising [and] holds the little makeup I wear on my skin longer," Stew­art says.
Chanel Vitalu­mière Aqua is her go-to found­a­tion, as its ultra-light con­sist­ency makes for a flaw­less fin­ish with a tin­ted mois­tur­iser feel. "It also smells really nice!" she adds.
Over the top goes MAC Stu­dio Careblend/Pressed Powder for a vir­tu­ally invis­ible fin­ish, while Stew­art rounds out her look with Chanel Inim­it­able Mas­cara – "a magic wand" – and a MAC Brow Set in clear, to keep unruly eye­brows in check.