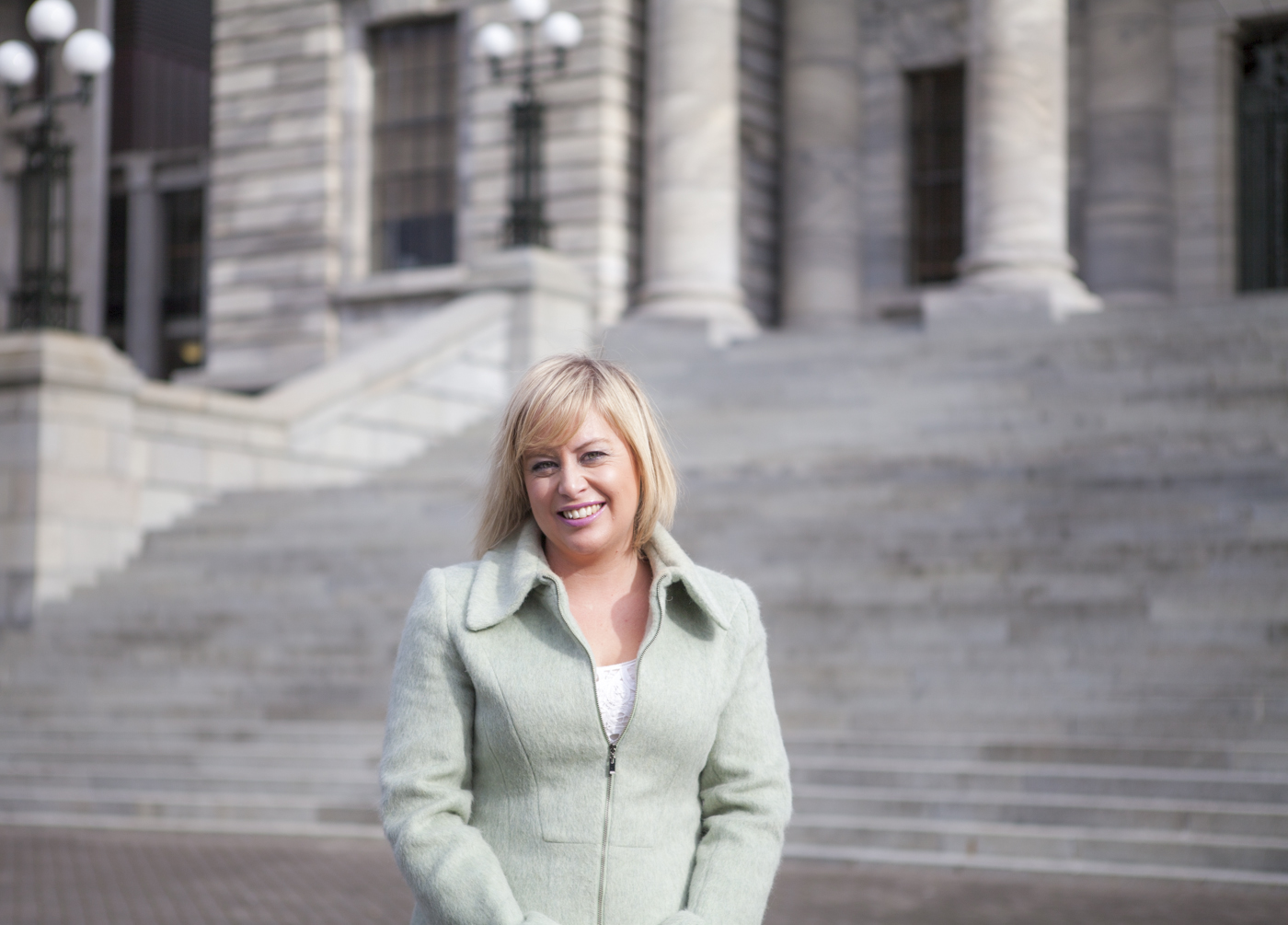 As a mem­ber of TVNZ's Par­lia­ment­ary press gal­lery team, 32-year-old Katie Brad­ford has a per­fectly powdered nose for news that takes her around the coun­try and the globe as stor­ies break. This fre­quent fly­er always looks glam­or­ous under pres­sure, and always has a bag at the ready, in case of urgent travel to anoth­er city or anoth­er coun­try — for a day or sev­er­al weeks.
Bradford's on the elec­tion cam­paign trail this month, fol­low­ing polit­ic­al lead­ers as they cris­scross the coun­try. She shares her beauty picks for pack­ing as light as pos­sible, while look­ing pol­ished each night at 6pm.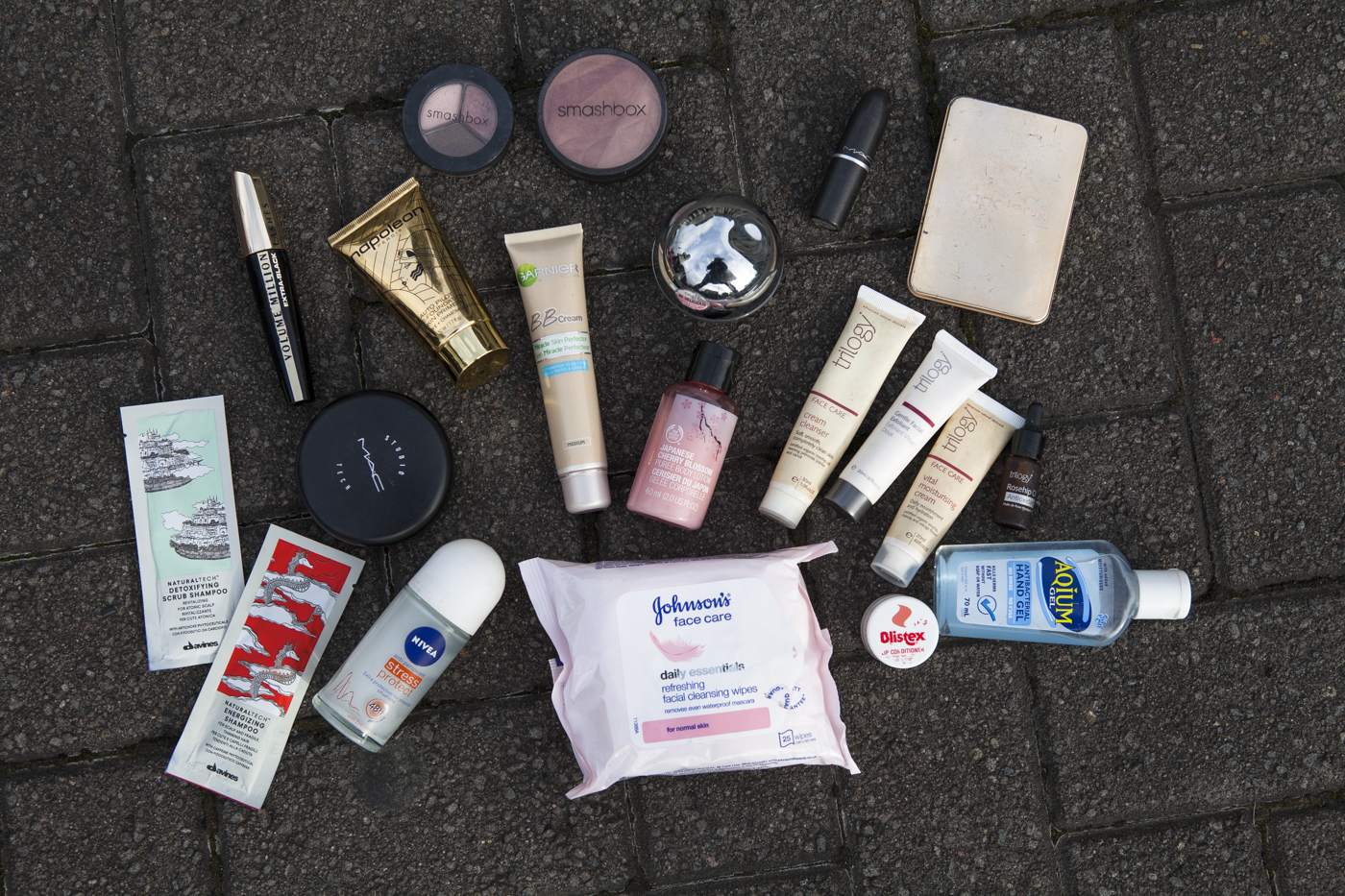 Even while trav­el­ling, Brad­ford begins with Napo­leon Per­d­is Auto Pilot Pre-Found­a­tion Skin Primer as a cam­era-ready base. "When you're on the road, it's import­ant you feel com­fort­able in your makeup, so I try to stick to the same products I use at home, as much as pos­sible." Brad­ford adores Garni­er BB Cream for every­day makeup, call­ing it "by far the best BB cream I've ever tried", thanks to its light tex­ture and long-last­ing coverage.
But the TV cam­er­as expose any flaws — so before star­ing down the bar­rel, Brad­ford applies MAC Stu­dio Tech found­a­tion and elim­in­ates shine with Napo­leon Per­d­is Cam­era Fin­ish powder found­a­tion. "The one thing a TV report­er can­not go without is a good powder," Brad­ford says — and that goes for men, too.
Des­pite being a nat­ur­al on screen, with exper­i­ence across dif­fer­ent media in New Zea­l­and and over­seas, Brad­ford points out that a live cross on break­ing news is no easy task. Laugh­ing, she pulls Nivea Stress Pro­tect Deodor­ant from her travel case — "the name says it all!" There's also a bottle of hand san­it­iser — "because being a journ­al­ist isn't as glam­or­ous as it seems and you nev­er know what situ­ation you might end up in!" — and a travel-sized hair­brush to ensure no mat­ter how much run­ning around a story involves, she always looks impeccable.
A fan of bright, pop­ping eye­shad­ows, Brad­ford chooses Smash­box Photo Op Eye­shad­ow Trio in rose gold, ideal for the office or for a big event. For mas­cara she applies a sweep of smudge-free, water­proof L'Oréal Volume Mil­lion Lashes, while Smash­box Fusion Soft Lights blush and high­light­er is a hand­bag must-have.
While Brad­ford car­ries a myri­ad selec­tion of lip­sticks and glosses, Blis­tex is her go-to balm, while MAC Up The Amp is her num­ber one as a bright, col­our­ful shade that's muted enough on screen but event-ready after­wards — accom­pan­ied by a spritz of DKNY Be Deli­cious Fresh Blos­som.
The Body Shop Japan­ese Cherry Blos­som shower gel and body lotion range in travel-friendly bottles, along with Dav­ines sham­poo and con­di­tion­er sachets, save space in Bradford's lug­gage while ensur­ing a little more lux­ury than the com­pli­ment­ary products of a hotel.
At the end of a long day — stretch­ing up to 20 hours on an over­seas trip with the prime min­is­ter — it's time to take it all off. Makeup wipes are Bradford's go-to, such as Johnson's Daily Essen­tials Refresh­ing Facial Cleans­ing Wipes, while travel minis like Tri­logy Cream Cleanser, Gentle Facial Exfo­li­ant and Vital Mois­tur­ising Cream make skin­care a breeze on the road or in the air.