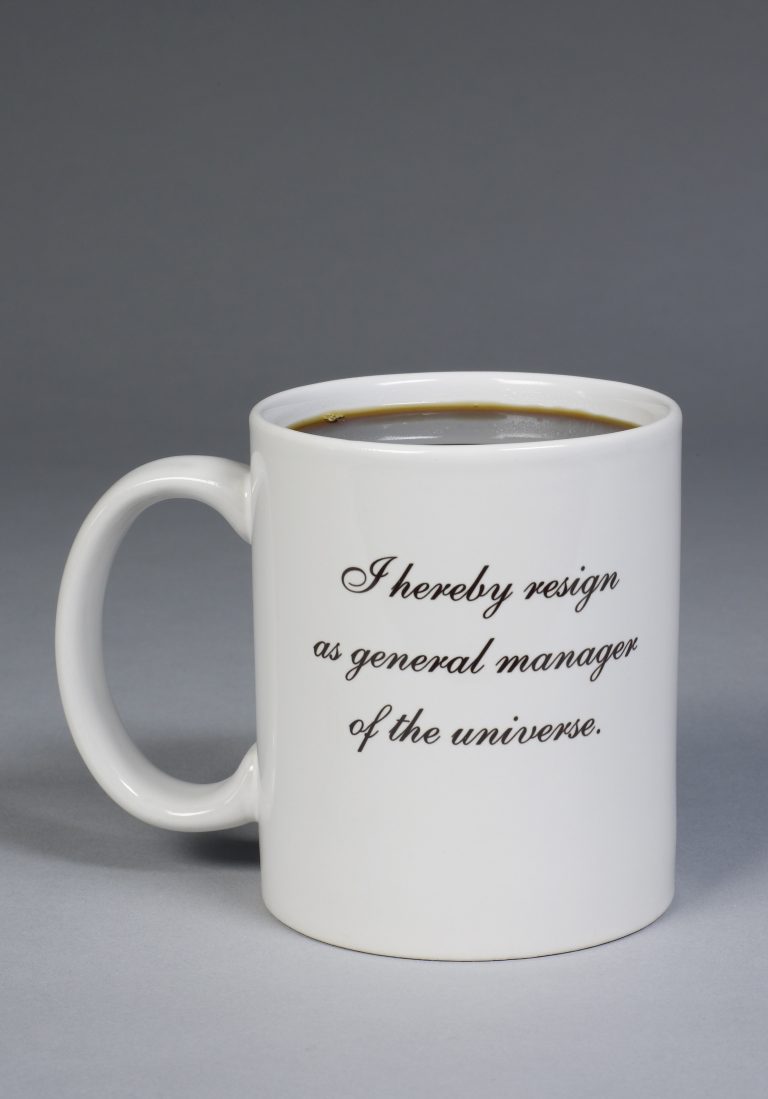 The City Gal­lery is at last liv­ing up to its prom­ise. Former dir­ect­or Paula Sav­age had a big vis­ion for the gal­lery and was instru­ment­al in bring­ing in inter­na­tion­al exhib­i­tions and artists through­out the 1990s. This included mem­or­able work by Tony Oursler, Tony Cragg, Rose­marie Trock­el, Keith Har­ing, Robert Map­pleth­orpe, Frida Kahlo, Nam June Paik, Susan Nor­rie, Wim Del­voye, Geof­frey Shaw, AES+F — to name a few. On her watch, the pro­gramme was largely pop­u­list, but occa­sion­ally chal­len­ging and dif­fi­cult (inter­est­ing) work slipped into the building.
In the last few years of Savage's dir­ect­or­ship, the pro­gramme was, sadly, pretty dull — a sense of the con­tem­por­ary all but absent. The same old names of New Zea­l­and artists seemed to appear and reappear. It was dif­fi­cult to feel excited about it — although this was not to be admit­ted when talk­ing to crit­ic­al Aucklanders.
Then came Eliza­beth Cald­well, the new dir­ect­or. For about 18 months the gal­lery seemed to tread water as pro­gramme com­mit­ments played out. But at the start of 2014, cur­at­or Robert Leonard arrived.
Leonard has worked in all the major pub­lic gal­ler­ies in New Zea­l­and, and since leav­ing in 2005 has been dir­ect­or at the Insti­tute of Mod­ern Art (IMA) in Bris­bane. Describ­ing him­self as a 'promis­cu­ous col­lab­or­at­or', his influ­ence is already vis­ible — first with the Simon Starling exhib­i­tion, then the Vivi­ane Sas­sen and Chris Mark­er exhib­i­tions, and now with the Grant Stevens exhib­i­tion, all events that have come from, or been toured in col­lab­or­a­tion with, the IMA. And why not? In these fin­an­cially cramped times it makes sense for an insti­tu­tion like City Gal­lery to work with an Aus­trali­an coun­ter­part. And finally, it gives us some con­tem­por­ary art to spin our brains.
I'm ashamed to admit I hadn't heard of Grant Stevens, but I was excited by What We Had Was Real. The exhib­i­tion (on until 7 Septem­ber) includes three large digit­al works, a film and two pho­to­graph­ic works. It's all worth look­ing at but Super­massive (2013) was my favourite.
Con­stel­la­tions of white text float and recon­fig­ure across four large black screens. Word themes morph from dis­asters to Indi­an food, to sins, drugs, the ele­ments, names of celebrit­ies, movie genres, etc. A drone of some­thing thrums away in the back­ground. Con­stel­la­tions move towards the view­er and retreat again, with new ones tak­ing their place.
It reminds me of the paint­ings of John Hur­rell in the 1980s. They're stat­ic, of course, but there is the same sense of the vast extern­al world. What Stevens adds to this with digit­al tech­no­logy is the idea that the uni­verse con­verges with our own vast intern­al world. We have gen­er­ated this massive mind map/cloudscape/night sky of words, Stevens seems to say. It's what the Inter­net might look like from space: all of our thoughts and know­ledge, banal or oth­er­wise, organ­ised by Google into search cat­egor­ies and set free.
[info]
Septem­ber Art
A work by South Afric­an artist Wil­li­am Kentridge opens at City Gal­lery Wel­ling­ton on 6 Septem­ber. The Refus­al of Time is a 30-minute, five-chan­nel video install­a­tion shown on five large screens that appears to be powered by a pump­ing, breath­ing, accor­di­on-like sculp­ture known as 'The Ele­phant'. It was cre­ated in 2012 for Doc­u­menta 13, the more inter­est­ing equi­val­ent of the Venice Bien­nale. Don't miss this oppor­tun­ity to see a major work by this import­ant artist.[/info]
Mary-jane is a Paekakariki-based poet and essay­ist, and Fish­Head's art colum­nist. She teaches poetry and aca­dem­ic writ­ing on the Whiyireia Cre­at­ive Writ­ing pro­gramme, tor­tur­ing stu­dents with half-rythmes and pan­toums, zom­bie haiku, and line breaks, ref­er­en­cing and struc­ture. Duffy has a back­ground in museum and gal­lery work, mak­ing a lucky escape from the base­ment of the City Gal­lery Wel­ling­ton in 2002 and open­ing the Mary New­town Gal­lery with Paula New­town in 2004. Art (across all the dis­cip­lines) feels like the closest thing she has to reli­gious exper­i­ences — see­ing, read­ing or hear­ing things that make her brain fizz.