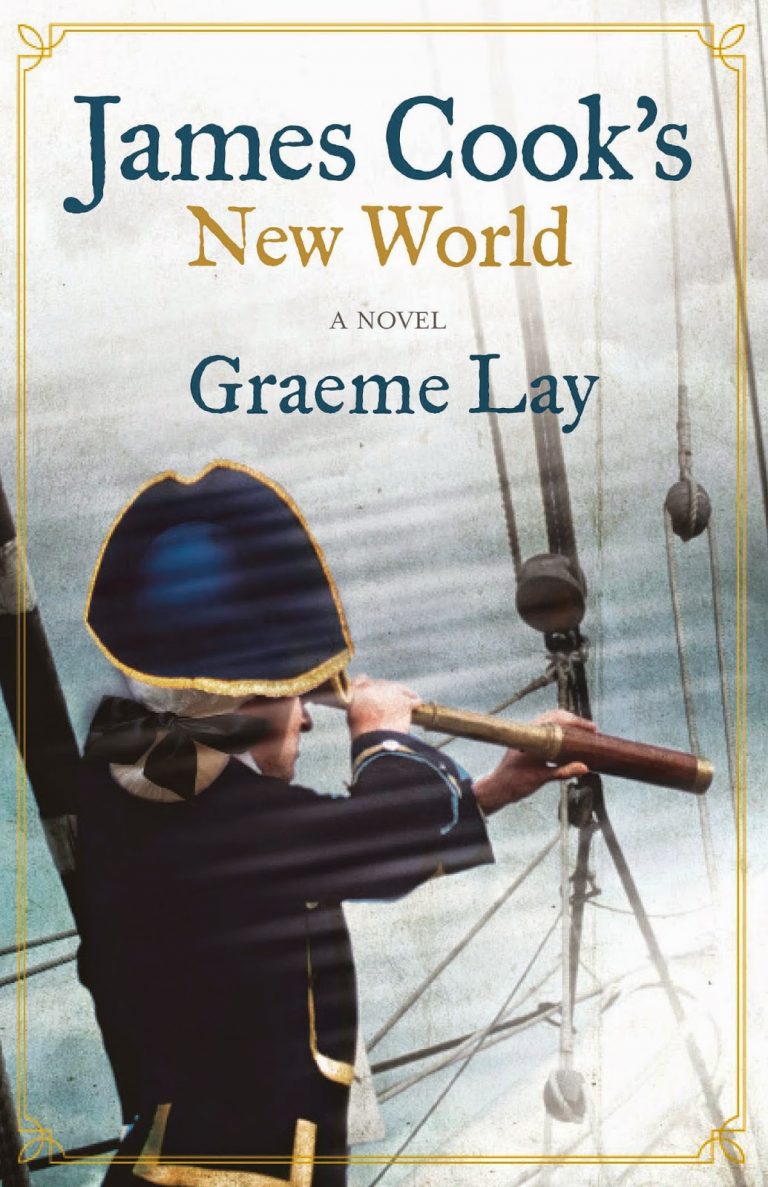 Seattle is the home of Amazon, Snow Crash author Neal Steph­en­son, and the Sci­ence Fic­tion Museum, among oth­er bywords in spec­u­lat­ive writ­ing. So it came as some sur­prise, as I browsed the SF sec­tion in one of our city's densely stocked book­stores, to be hailed by Maori, a thick volume from Alan Dean Foster, best known for pen­ning paper­back tie-ins to the Ali­en and Star Wars movies. This tale of dis­cov­ery in "the strange but enchanted Land of the Long White Cloud" shoots for epic his­tor­ic­al verisimil­it­ude, cul­min­at­ing in the Tarawera erup­tion — with a suf­fra­gette-voiced 1893 epi­logue, no less.
Maori was released in 1988, coat­tail rid­ing the likes of Wai­titi favour­ite Sho­gun — and though the book's European prot­ag­on­ist soon becomes embroiled in no end of ebony-hued mys­ti­cism, Maori's Māori are far less ali­en than the novelist's bet­ter-known xeno­morph­ic foils. With the Māori Renais­sance well under­way at the time of pub­lic­a­tion, Foster's work dis­plays a pres­ci­ent lack of ele­gi­ac condescension.
Back home, Graeme Lay has released the second instal­ment of his tri­logy, James Cook's New World. Pick­ing up where The Secret Life of James Cook left off, New World trades in pion­eer­ing zest and a fas­ti­di­ous depth of research that Lay plainly delights in shar­ing. The fig­ure of the Great White Dis­cover­er has fallen in favour — return to Amer­ica for a second and wit­ness how nuanced the cel­eb­ra­tion of Colum­bus Day has become. So Lay's wise decision, ably real­ised, is to present Cook as a thinker with a rich inner life, rather than the swag­ger­ing hotel name­sake whose brusque­ness would one day (spoil­er!) prove so incom­pat­ible with the amor­ous trap­pings of St Valentine.
It's the debut nov­el from Mod­ern Let­ters alum­nus Tina Makereti, though, whose per­spect­ive on form­at­ive Aotearoa war­rants the deep­est explor­a­tion. Where the Rēko­hu Bone Sings builds on the author's earli­er short story col­lec­tion, Once Upon a Time in Aotearoa, to cre­ate a work of cul­tur­al con­scious­ness cross­ing bound­ar­ies of time, space and life itself. Makereti's great skill is in dram­at­ising cul­tur­al con­cerns extant since long before Cook — the story's cross-gen­er­a­tion­al nar­rat­ive includes Māori, Pākekā and Mori­ori char­ac­ters — with an unflinch­ing intimacy.
And if unad­ven­tur­ous souls blanched at the zodi­ac­al trap­pings of Ms Catton's prize-win­ning opus, Makereti's myth­o­po­et­ic­al excur­sions into the numin­ous are a ver­it­able taboo-smash­er. Con­fid­ently voicing a meta­phys­ics that res­on­ates with the writ­ings of Jung, Leary and indi­gen­ous cos­mo­logy alike, it's an his­tor­ic­al epic to dwarf any num­ber of white-men-abroad fantas­ies; and in its way, as spec­u­lat­ive a fic­tion as turned out by Steph­en­son or Foster. It's a clari­on call to fur­ther dis­cov­ery — for author and read­ers alike.
Tom is Fish­Head's book colum­nist. A Mas­ter­'s degree in Cre­at­ive Writ­ing from Vic­tori­a's Inter­na­tion­al Insti­tute of Mod­ern Let­ters launched Goulter on the life of an itin­er­ant man of let­ters, wan­der­ing the frac­tious United states in search of.. whatever it was Peter Fonda and Den­nis Hop­per were after, prob­ably. Instead of get­ting shot by red­necks (yet), he returned to Wel­ling­ton, where he essays semi-reg­u­larly into pop­u­lar cul­ture, psy­cho-geo­graphy, under­ground film-mak­ing, and the uncanny in all its myri­ad forms. Not a day goes by that he does not wish Man­ners Street still had Crys­tal city on it.