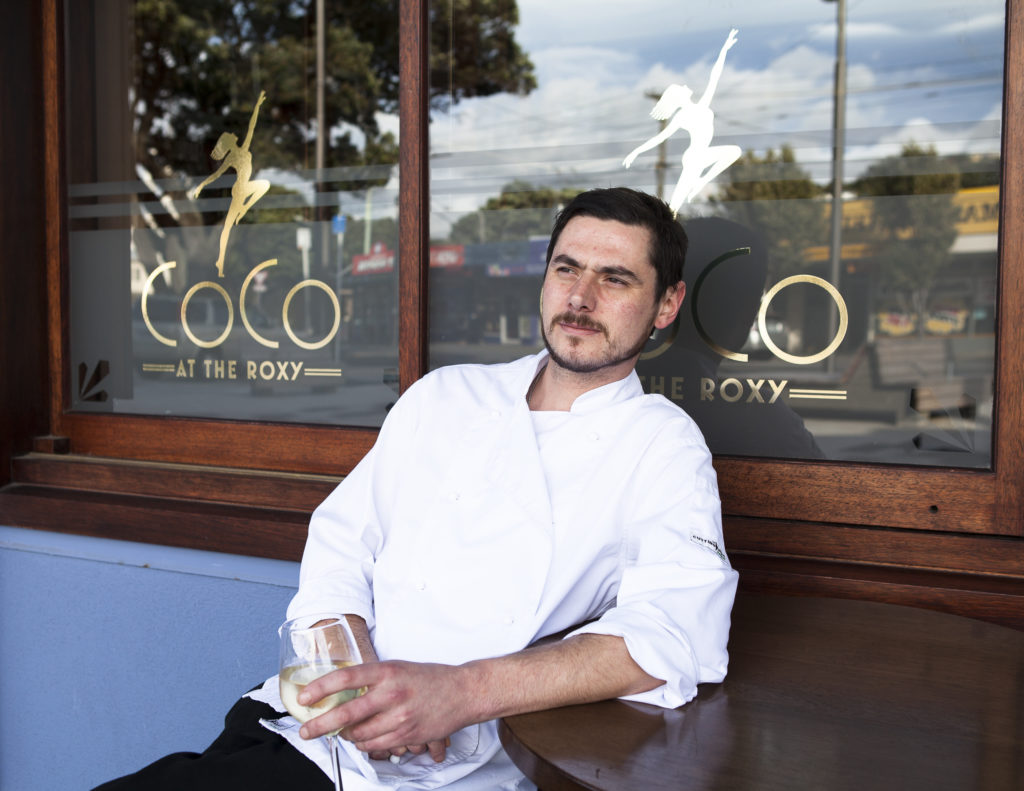 For me, the per­fect entrée needs to tick as many fla­vour boxes as pos­sible without weigh­ing you down. It should send you into the fol­low­ing course with your taste buds enlivened and a sense of anti­cip­a­tion over what the kit­chen can pull off next. Everything we do at CoCo is fla­vour-driv­en and with a view to being one aspect of a much lar­ger experience.
This dish has a lot going on but is easy to pro­duce, with a visu­al wow factor and fla­vour and tex­tur­al con­trasts that come togeth­er seam­lessly in your mouth. It's a dish that hopes to kick start a night that may include a shared meal with a group of friends, a clas­sic romantic movie for two, themed nights with very spe­cial industry guests, live music or late-night cocktails.
Wakame seared salmon with citrus, radish and edamame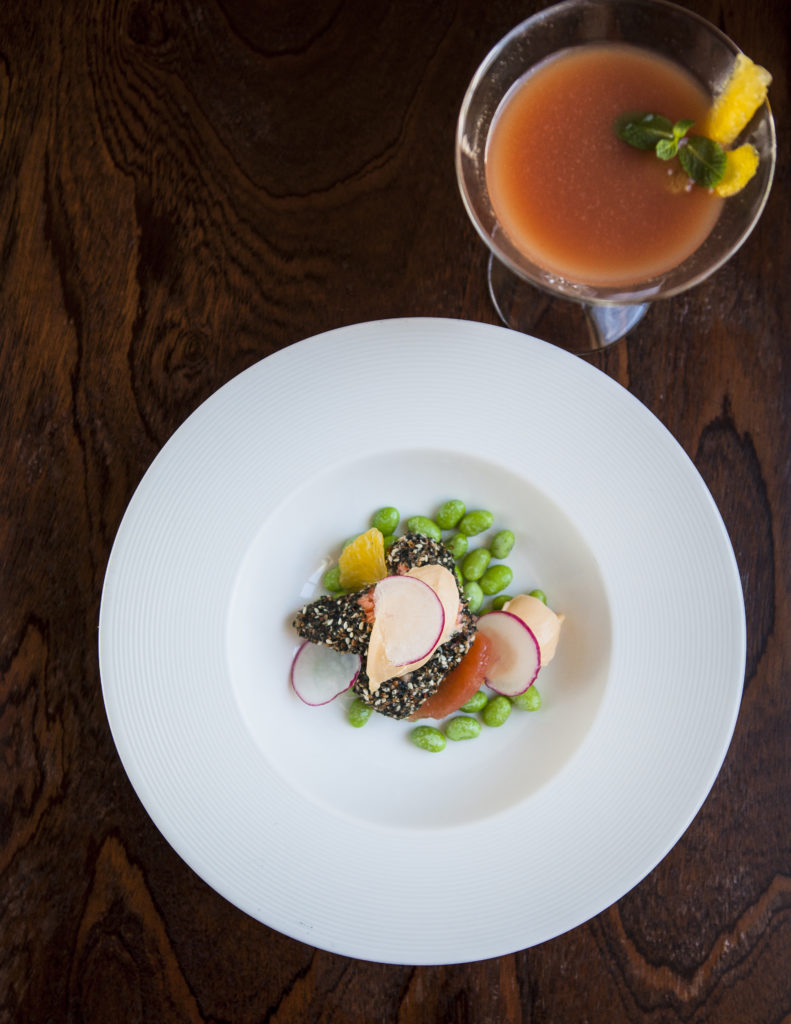 Ingredients
Wakame seared salmon
2 tbsp dried, chopped wakame
2 tbsp cori­ander seeds, toasted
1 tbsp ses­ame seeds
1 tbsp flaky sea salt
½ tsp cay­enne pepper
60g sal­mon fil­let, sliced into a rectangle
1 egg white
Can­ola oil for frying
Cit­rus custard
150ml cream
1 rose­mary stalk
150ml grapefruit juice
2 tbsp yuzu tea (avail­able from most Asi­an supermarkets)
1 whole egg
4 egg yolks
Gar­nish
Edam­ame beans, shelled (avail­able from most Asi­an supermarkets)
Radish, sliced
Seg­ments of grapefruit, ruby grapefruit, orange, blood orange or any oth­er cit­rus fruit
Method
Grind the wakame and cori­ander seeds until you have a course powder, then mix through the ses­ame seeds, sea salt and cayenne.
For the cus­tard, heat the cream with the rose­mary stalk until almost boil­ing. Remove from the heat and allow to infuse for 20 minutes, then dis­card the rosemary.
In a sep­ar­ate pot, heat the grapefruit juice with the yuzu tea and whisk to com­bine until it has reached a sim­mer. Cook gently until the liquid has reduced to 100ml.
Whisk the egg and yolks, and pour in first the cream and then the cit­rus. Pour the mix into a heat­proof bowl, wrap in tin foil and place in a bak­ing tray filled with enough hot water to reach halfway up the sides of the bowl.
Bake at 160˚C for about 40 minutes or until the cus­tard thick­ens. Set in the fridge.
Mean­while, dip the sal­mon in the egg white and then roll in the wakame mix.
Fry the sal­mon on each side for about 25 seconds in a hot pan con­tain­ing a dash of can­ola oil. Remove and rest for 2 minutes, then slice into thirds.
Arrange the sal­mon on a plate with the spoons full of cus­tard, edam­ame, radish and cit­rus segments.
Serves 1