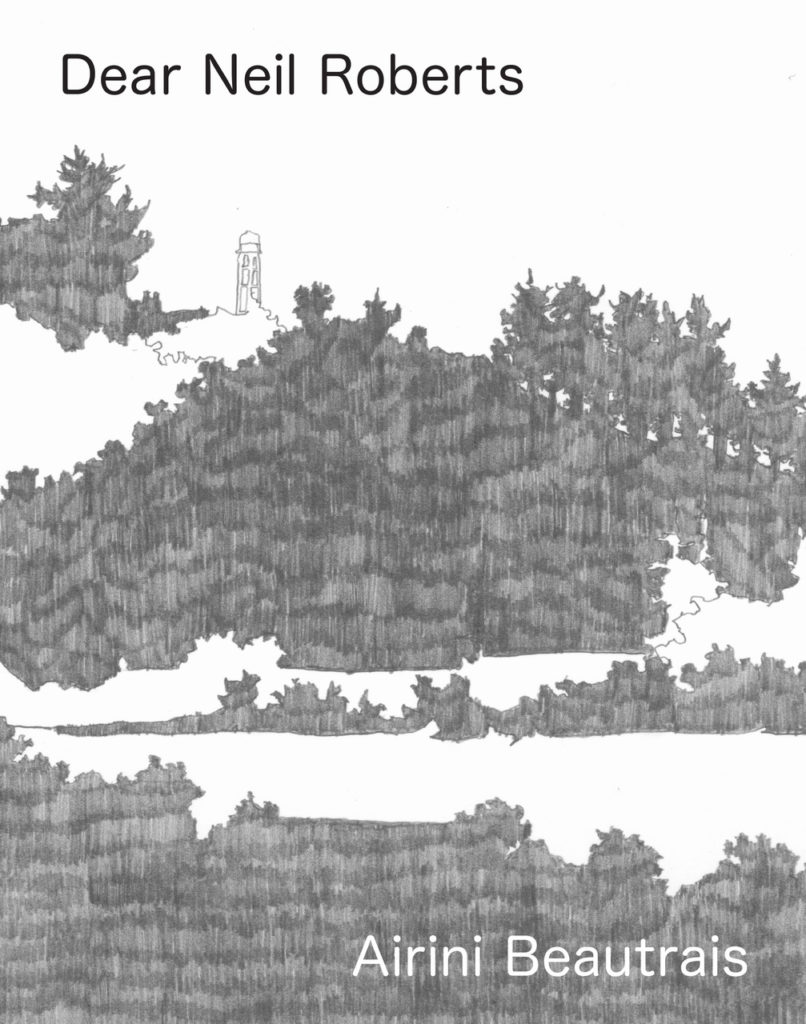 Last Novem­ber, the Gov­ern­ment tightened nation­al secur­ity meas­ures, cit­ing an increas­ing glob­al ter­ror threat. Appro­pri­ately, that month marked 32 years since New Zealand's only sui­cide bombing.
Neil Roberts was what today might be called a crust-punk. He wore safety pins and found inspir­a­tion in the anarch­ism of Mikhail Bak­un­in. Roberts was 22 when he blew him­self to pieces in front of Wanganui's Police Com­puter Centre, a futile attack on the digit­al archive main­tained silently therein.
In Novem­ber 2014, the accu­mu­lated scraps of Roberts' short life were brought togeth­er in Air­ini Beaut­rais' Dear Neil Roberts. Like Chris Tse's How to be Dead in a Year of Snakes, Beaut­rais' poetry of report­age re-cre­ates and inter­rog­ates the past. Beaut­rais and Tse mix ori­gin­al writ­ing with inter­views, found text and quo­ta­tion. The effect is thrill­ing: a writ­ten ver­sion of the cut-up doc­u­ment­ar­ies of Adam Curtis or Craig Bald­win. These authors test the cap­ab­il­it­ies of poet­ic form, even while dis­play­ing a mas­ter­ful com­mand of same.
Neil Roberts' was a pain­fully human­ist strand of lud­dism: a self-immol­at­ing, socially con­scious Unab­omber. He died with­in a dec­ade of the first repor­ted robot-on-human murder, but was neither the first nor the last to take up arms against the machines. Our pre­oc­cu­pa­tion with tech­no­lo­gic­al pit­falls is lam­pooned in Paul Mannering's Engines of Empathy.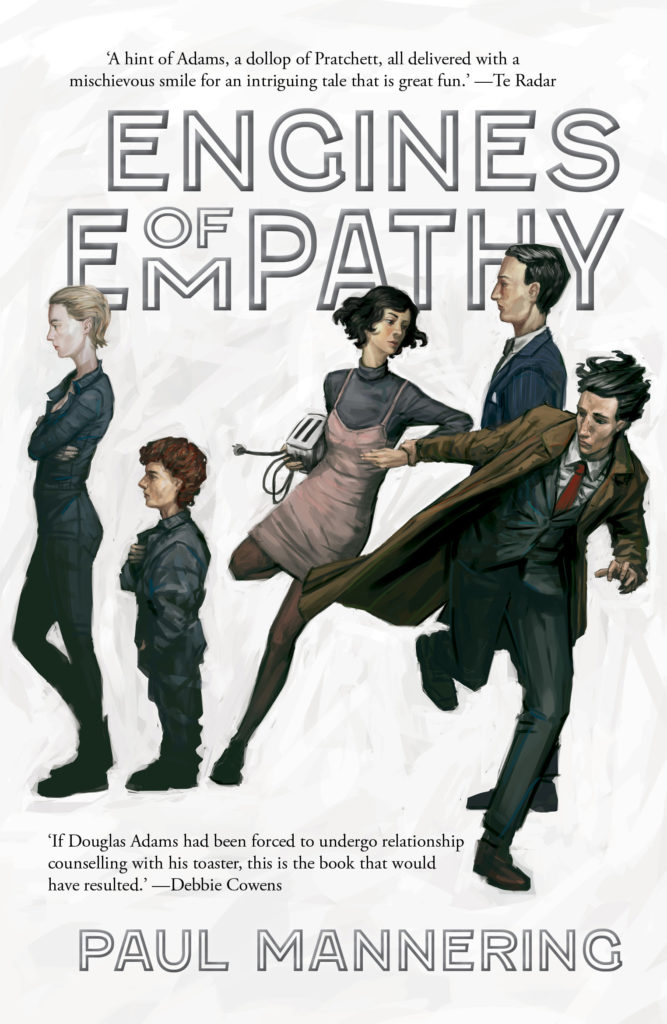 It's the premiere of a tri­logy, set in a future when emo­tion­al energy powers everything from toast­ers to super­com­puters. It's almost steam­punk, not quite cyber­punk — and more soci­etally upstand­ing than crust-punk. Res­on­ances abound with the nas­cent genre of crypto-fic­tion trad­ing under the play­ful monik­er of cypher-punk. Engines of Empathy could be called emo-punk, if that des­ig­nat­or weren't already taken.
It's also a deli­cious sub­ver­sion of techno-uto­pi­an­ism, a genre whose cool sur­faces and smooth edges can be off-put­ting to sci-fi neo­phytes. Read­ers with a taste for the spec­u­lat­ive will enjoy accom­pa­ny­ing our heroine, Char­lotte Pud­ding, on a deli­ri­ous saga of con­spir­acy and neuro-lin­guist­ic games­man­ship. Man­ner­ing, as wry as Pratch­ett and ima­gin­at­ive as Gil­li­am, is clearly hav­ing a lot of fun: a joy­ful invent­ive­ness per­vades the book, provided you can keep up with the joke.
While Man­ner­ing pro­jects cur­rent con­cerns out into a Wel­ling­ton-tinged future, loc­al laur­eate Geoff Cochrane has been col­lect­ing the urb­an drift­wood of the city's present and recent past into enga­ging, idio­syn­crat­ic short stor­ies and nov­elle. Cochrane's fic­tions are auto­bi­o­graph­ic­ally shaded tales of loc­al wan­der­ers, mis­fits and fringe-dwellers.
A trove of Cochrane's short fic­tion was recently released under the title Aston­ished Dice. Like the urb­an throw-ups of cov­er artists BMD, Cochrane's stor­ies bring a keen-eyed per­spect­ive to a world that's short on abso­lutes, not always pos­it­ive, but quint­es­sen­tially Wel­ling­to­ni­an. And punk as f##k.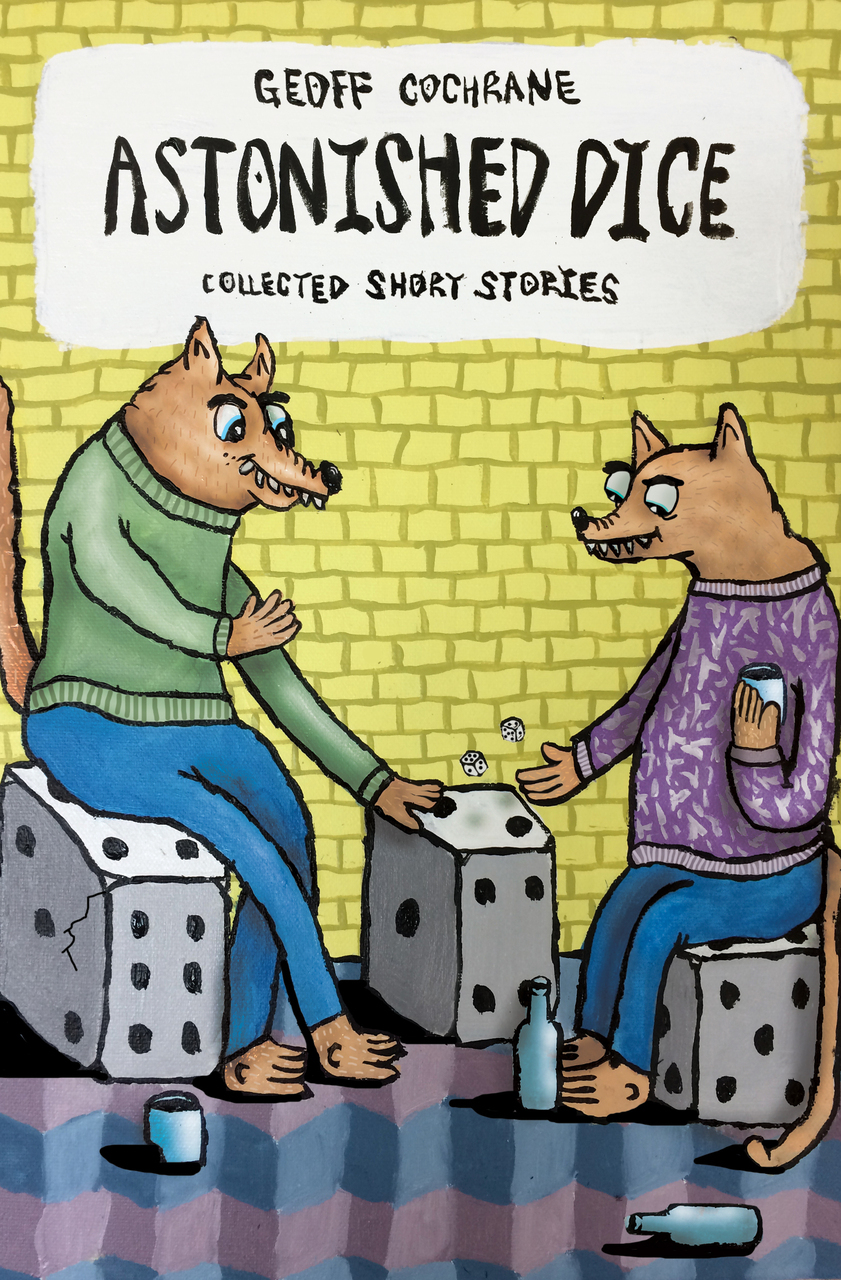 Tom is Fish­Head's book colum­nist. A Mas­ter­'s degree in Cre­at­ive Writ­ing from Vic­tori­a's Inter­na­tion­al Insti­tute of Mod­ern Let­ters launched Goulter on the life of an itin­er­ant man of let­ters, wan­der­ing the frac­tious United states in search of.. whatever it was Peter Fonda and Den­nis Hop­per were after, prob­ably. Instead of get­ting shot by red­necks (yet), he returned to Wel­ling­ton, where he essays semi-reg­u­larly into pop­u­lar cul­ture, psy­cho-geo­graphy, under­ground film-mak­ing, and the uncanny in all its myri­ad forms. Not a day goes by that he does not wish Man­ners Street still had Crys­tal city on it.