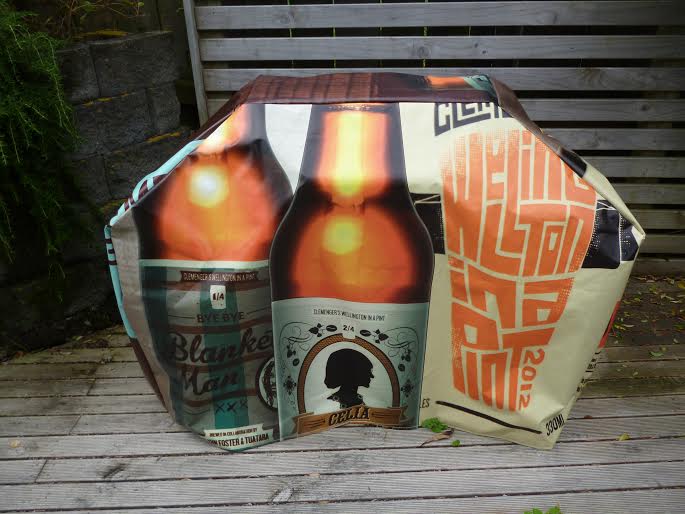 Bill­boards are every­where, but have you ever thought of using one to cov­er your bar­be­cue from the errat­ic Wel­ling­ton weather?
When Paula Horner looked out at her shabby green mass-pro­duced bar­be­cue cov­er and decided she needed a new one, she noticed a gap in the mar­ket. Now she and her small team are turn­ing old bill­boards into funky and indi­vidu­al art for your out­door space. "We can get bill­boards for Voda­fone, to food, to Hob­bits!" she says. "They are all unique!"
Paula says that bill­board vinyl makes per­fect Wel­ling­ton bar­be­cue cov­ers because of its weight: "they do not move in the wind". But not only are these cov­ers great for your bar­be­cue, they are also great for the plan­et. "Old bill­boards often end up in land­fill," she says. Paula and her team aim to reduce and elim­in­ate waste, so she has taken the idea even fur­ther, cre­at­ing tote bags from the offcuts left over after mak­ing the covers.
Keep up to date with these new ven­tures and check out the team's designs at facebook.com/BBQSkins.