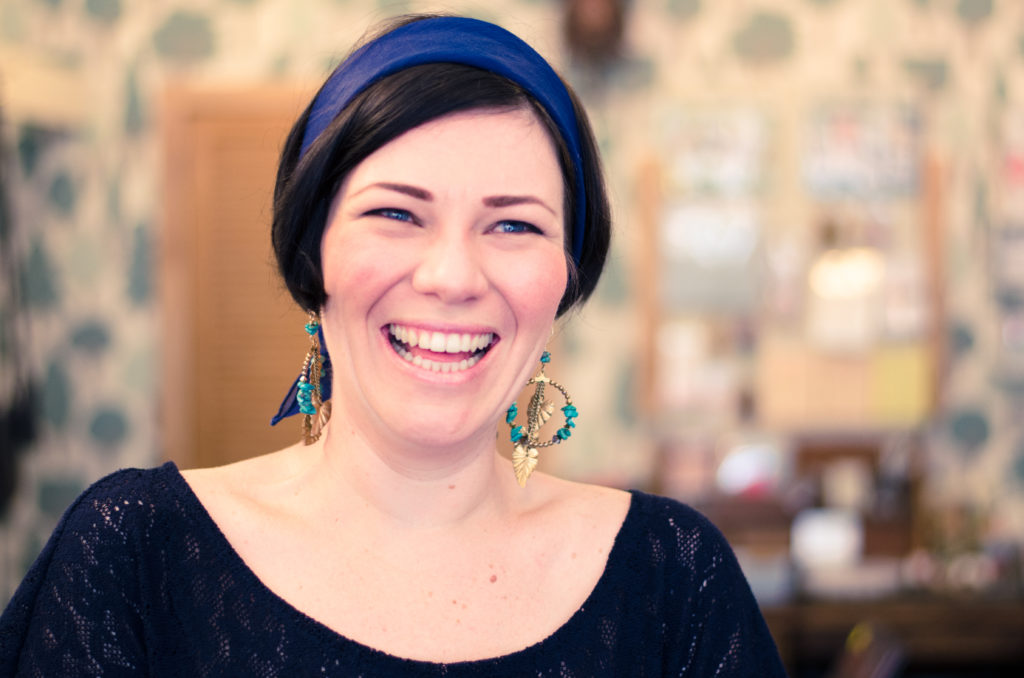 Jew­ellery cre­at­or, store-own­er, moth­er, jazz sing­er: Claire Terry loves beauty products that cater for a busy woman. Her beauty bag is a mix of no-fuss items that mean busi­ness, and pam­per­ing treats to help relax after a day on her feet – with as many loc­ally made, organ­ic choices as possible.
Whilst run­ning her Cuba Street boutique, Madame Fancy Pants, Terry relies on ranges that will stay put, like NARS Sheer Glow Found­a­tion and MAC Sheer­tone Blush in Peach.
For day­time, Terry favours lip balm – Crazy Rumors candy fla­vours, stocked in her store, are a deli­cious pick, while for an even­ing out, MAC Ruby Woo is her go-to – plus a spritz of Jean Paul Gault­i­er Classique or MOR Marsh­mal­low Per­fume Oil roll-on.
Terry won't be seen in pub­lic without her brows done: "I feel very naked, like an un-eye­browed freak!" she laughs. Mod­elCo Eye­brows Design­er Brow Kit in medi­um is her solu­tion. After a dis­astrous pro­fes­sion­al brow-shap­ing exper­i­ence in her teens, Terry has spent years get­ting them back to just how she likes them. Now a con­vert to thread­ing, she keeps stray hairs at bay with the incred­ibly pre­cise Tweezer­man tweezers.
She also adores Bésame 1930s Mas­cara, which is paraben-free and allergy-tested. "They keep their products as nat­ur­al as pos­sible… It doesn't make my eyes water like oth­er mas­caras tend to do," Terry says. Bésame is avail­able in Wel­ling­ton at The Powder Room on Cuba Street, which is run by Terry's close friend Lisa Ussh­er. "She just knows me and knows what I want – even if I don't say anything."
Ussh­er has also got Terry hooked on Dav­ines Hammam Hand Kit, a cream and scrub packed with ber­ga­mot and black pep­per scents, ideal for keep­ing hands smooth and supple, and for unwind­ing after a tough day. Oth­er favour­ites include New Zea­l­and-made Ora­nia Facial Oil and Cleans­ing Oil. She loves the Cleans­ing Oil as a makeup remover for eyes, lips and brows. "It's not astrin­gent, it's nat­ur­al, and it takes off all of your makeup," she says. "Some­times I'll put it on, get a hot face cloth, put it on my face, let that seep in. It smells lovely. Scent is really import­ant to me."
At the end of the day, Terry lath­ers on Badger Sleep Balm, packed with lav­ender, ber­ga­mot, rose­mary and ginger for one last treat before a good night's sleep.