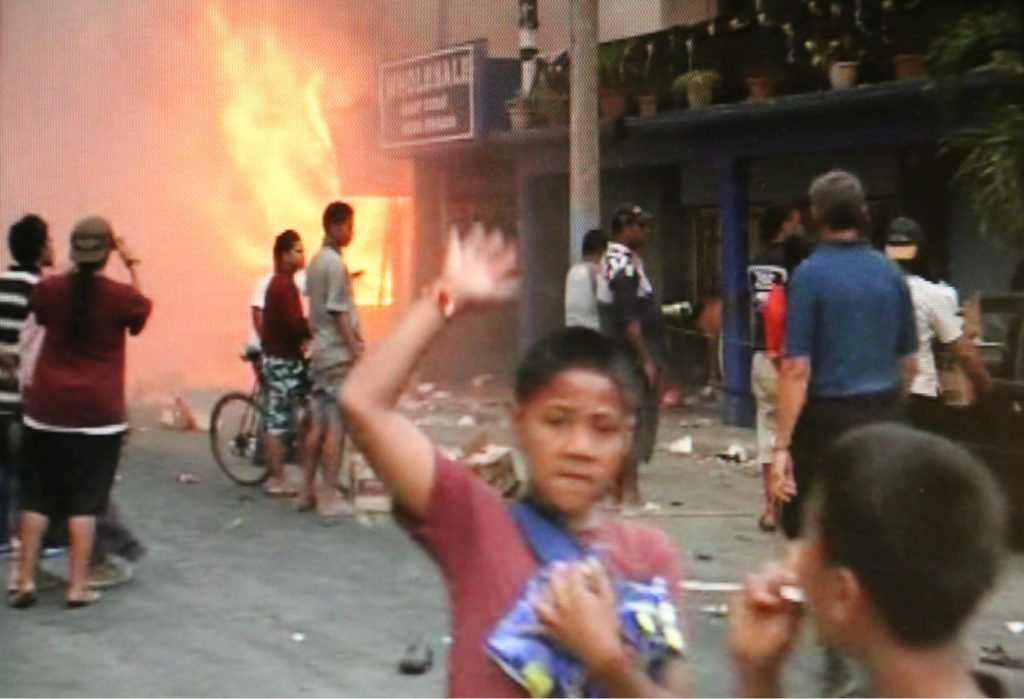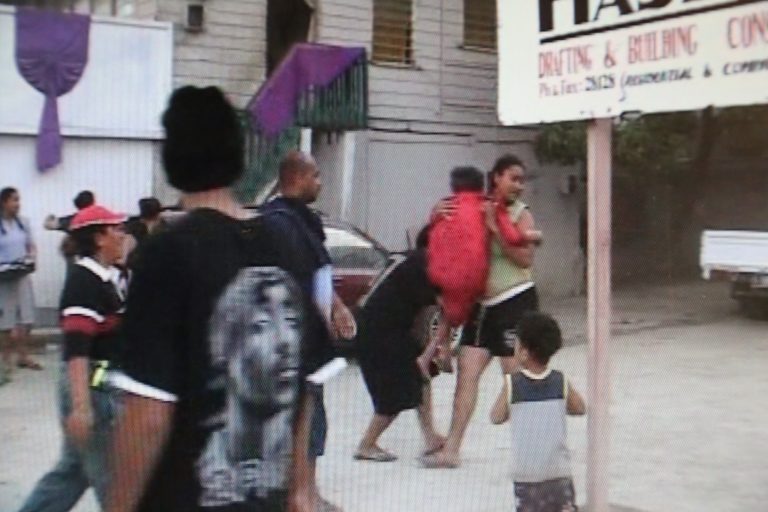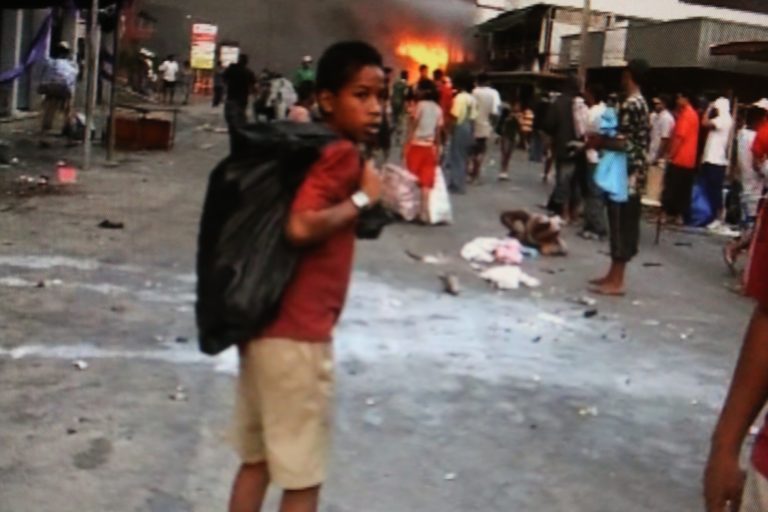 When Auck­land cur­at­or and art his­tor­i­an Nina Tonga wrote a pre­view for Pataka's Sam­oa Con­tem­por­ary in 2008, she looked for­ward to the day when she would write about con­tem­por­ary Tongan art. As a New Zea­l­and-born Tongan, she hoped to see an exhib­i­tion that explored the con­tri­bu­tion of artists with Tongan her­it­age in New Zea­l­and Aotearoa. Six years later, it's finally happened — Nina is the guest cur­at­or for Tonga Con­tem­por­ary.
But back to Sam­oa Con­tem­por­ary for a minute… In 2008 I could have sworn that work about cul­tur­al iden­tity was begin­ning to get tired. Wrong. SC was fresh and enga­ging. It was more about con­nec­tion to place than the much-flogged 'iden­tity' conun­drum. And it intro­duced a couple of new artists not seen before at this end of Te Ika-a-Māui. Tonga Con­tem­por­ary takes a sim­il­ar start­ing point.
I asked Tonga how con­tem­por­ary art was received in Tonga. That felt like a clumsy ques­tion, so I back­tracked by explain­ing that where I'm from, South­land, con­tem­por­ary art is looked on with sus­pi­cion and mis­un­der­stand­ing. She told me that by neces­sity Tongans are out­ward-look­ing, that the arts in their most gen­er­al sense were cent­ral to Tongan soci­ety, and that the four-yearly Pacific Arts Fest­iv­al atten­ded by nations through­out the Pacific had also rein­forced the value and import­ance of the arts there.
A sense of prox­im­ity to, and dis­tance from, Tonga informs much of the work in Tonga Con­tem­por­ary. Most of the artists in the exhib­i­tion are based in Auck­land; four were born in Tonga, and every­one else is from New Zea­l­and. For Vea Mafile'o and Lucy Auka­folau, a sense of dis­tance has meant the need to estab­lish a rela­tion­ship through vis­its to their ances­tral homeland.
Mafile'o was in Tonga dur­ing the 2006 riots that delayed the crown­ing of the incom­ing king. Her res­ult­ing video work doc­u­ments the riots as they unfol­ded. It provides a pic­ture of the events not seen on main­stream media, hint­ing at the chan­ging socio-polit­ic­al land­scape. In Aukafolau's video work, a coastal water­line is pro­jec­ted onto a cinder-block wall — like wall-cam on the side of a fale. It doc­u­ments a first trip to her father's home­land, the Ha'apai Islands, a group of islands to the north of Tongatapu.
As a recog­nised hub for con­tem­por­ary Pacific art, New Zea­l­and plays a key role in the devel­op­ment and sup­port of Pacific artists. Seni­or sculptor Filipe Tohi, for instance, has major pub­lic com­mis­sions in Auck­land and New Ply­mouth. His work in this exhib­i­tion explores less per­man­ent mater­i­als but is under­pinned by his ongo­ing interest in tra­di­tion­al lash­ing methods.
Well-known artist Juli­an Hoop­er is also included in the show — Hoop­er has a Tongan great-great-grand­moth­er in his whakapapa. His brightly col­oured water­col­ours col­lage togeth­er Pacific shapes and images that chan­nel and re-cre­ate a Pacific aesthetic.
Oth­er artists in the show include pho­to­graph­ers Ane Tonga, Emily Mafile'o and Terry Koloamatangi Klavenes, print­maker Dag­mar Dyck, and paint­er Glen Wolf­gramm. Tonga Con­tem­por­ary is on at Pataka Museum of Arts and Cul­tures, Pori­rua, through­out April.
[info]
April Art
Cur­at­ori­al intern Emma Ng's exhib­i­tion Every­day Fic­tion at the Dowse brings togeth­er work that ima­gines every­day life in oth­er times and places. It includes pieces by jew­eller Kirsten Hay­don, an install­a­tion by Andy Irving and Keila Mar­tin, colo­ni­al frocks by Jo Torr, col­lages by Sarah Lee, a digit­al work by SWAMP and Tiago Rorke, an install­a­tion by Bekah Car­ran, and prints by Mari­an Maguire. And I men­tioned it last time, but it doesn't hurt to read things twice: don't miss Slip Cast — fab­ulous ceram­ic objects — also at the Dowse. Both of these exhib­i­tions run through­out April.[/info]
Mary-jane is a Paekakariki-based poet and essay­ist, and Fish­Head's art colum­nist. She teaches poetry and aca­dem­ic writ­ing on the Whiyireia Cre­at­ive Writ­ing pro­gramme, tor­tur­ing stu­dents with half-rythmes and pan­toums, zom­bie haiku, and line breaks, ref­er­en­cing and struc­ture. Duffy has a back­ground in museum and gal­lery work, mak­ing a lucky escape from the base­ment of the City Gal­lery Wel­ling­ton in 2002 and open­ing the Mary New­town Gal­lery with Paula New­town in 2004. Art (across all the dis­cip­lines) feels like the closest thing she has to reli­gious exper­i­ences — see­ing, read­ing or hear­ing things that make her brain fizz.