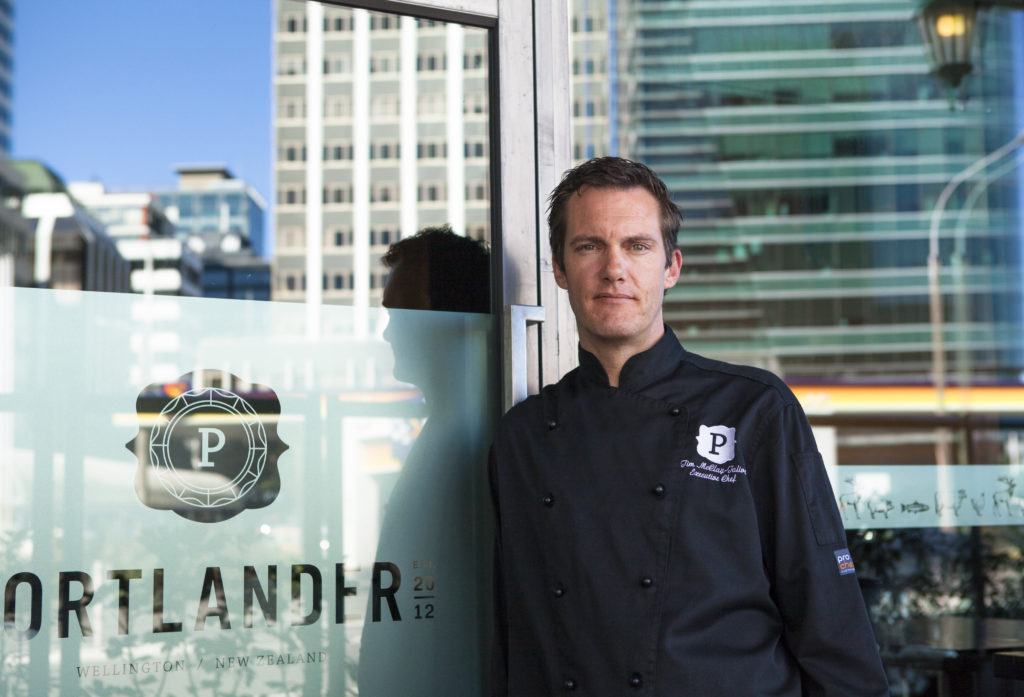 Portlander's new exec­ut­ive chef, Tim McClay-Talivai, has had an epic inter­na­tion­al adven­ture on his road to their door­step. From his first stop in Brus­sels, through Switzer­land, Spain, Scot­land, Canada and, most recently, Coffs Har­bour, Tim has now arrived in the culin­ary cap­it­al to take Portlander to the next level of deli­cious­ness and innovation.
Tim became a chef the day he left school in Taupo aged 16. Since then, he's spent the major­ity of his 25-year career in top res­taur­ants over­seas. High­lights include train­ing in a Mich­elin-starred res­taur­ant in Brus­sels, cook­ing for Pres­id­ent Mobutu in Zaire and work­ing aboard super yacht Mana in the Mediterranean.
Tim's New Zea­l­and stints were spent run­ning his own cater­ing com­pany in Auck­land for ten years, and work­ing at the fam­ous Chat­eau Tongari­ro and at Zino's in Island Bay. His favour­ite thing about work­ing as a chef is the rush of ser­vice when everything is work­ing like a well-oiled machine!
Look out for McClay-Talivai in the kit­chen when you're next in — he's the man in black who looks "funky, fun and focused with finesse".
Apple cider pork belly with truffle mash and vine tomatoes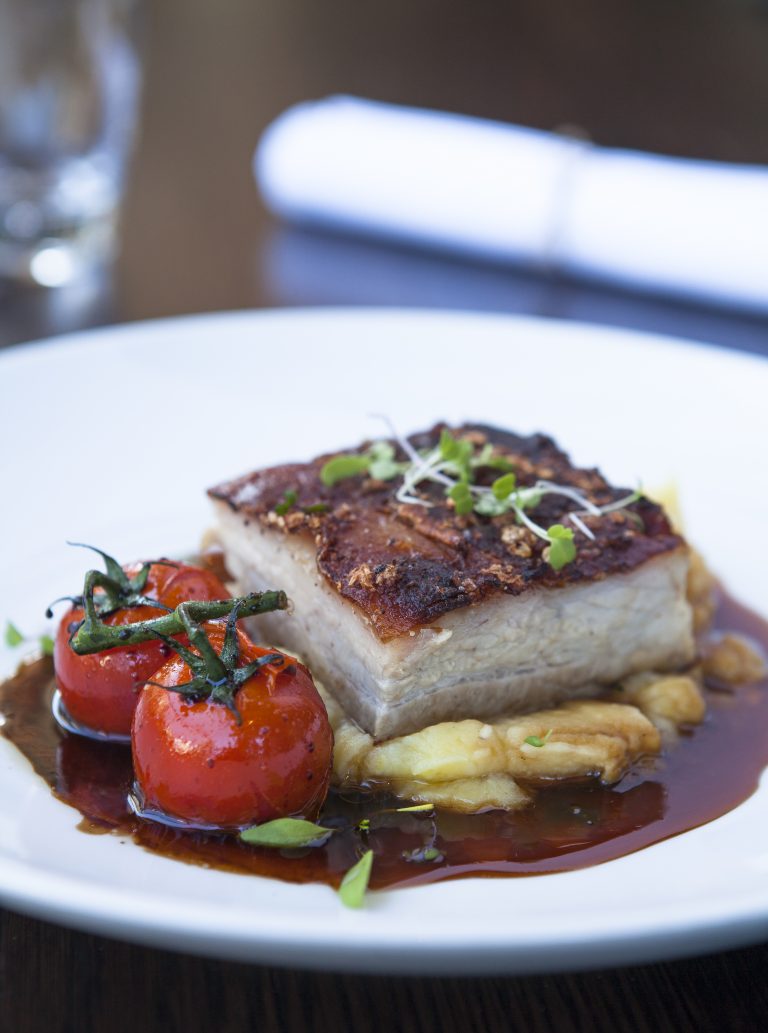 Ingredients
Pork belly
1kg of loc­al free-range pork belly
500ml crisp apple juice
250ml Monteith's Crushed Apple Cider (or your preference)
150ml apple cider vinegar
1 cin­na­mon quill
3 star anise
8–12 Roma toma­toes, still on the vine
Vir­gin olive oil
Sea salt
Truffle mash
1kg Agria potatoes
100g but­ter
75ml cream
10ml truffle oil
Salt to taste
Method
Pre­heat the oven to 160˚C. Score the pork belly skin diag­on­ally with a sharp knife to a depth of 5–10mm.
Rub with sea salt and place skin down in a deep roast­ing dish on waxed bak­ing paper. Cov­er with the liquid ingredi­ents and spices.
Place in the oven for 30 minutes.
Remove from the oven and turn the belly skin up. Remove any excess liquid (which should be redu­cing nicely by now) so the crackle is uncovered, then return to oven for a fur­ther 90 minutes.
Dur­ing this time, check reg­u­larly on your crackle. Once it has developed to your lik­ing, cov­er it with a loose sheet of tin foil (hint: don't seal the tin foil as this will soften the crackle).
Dur­ing the last 20 minutes of cook­ing, place your vine toma­toes in a dish, drizzle with vir­gin olive oil and sea salt, and roast in the oven until the skins starts to split.
To make the truffle mash, peel and boil the pota­toes till soft, then whip them or push them through a fine sieve.
In a sep­ar­ate pan, bring the but­ter, cream and truffle oil to a boil. Add this to your potato until you reach your desired con­sist­ency and sea­son with salt to taste.
When the pork is cooked, rest it for at least 10 minutes before cut­ting. Serve on a bed of truffle mash with a few vine-roas­ted toma­toes, and drizzle over the reduced roast­ing sauce (if this sauce is too tart, add some brown sug­ar to taste before serving).
Serves 4