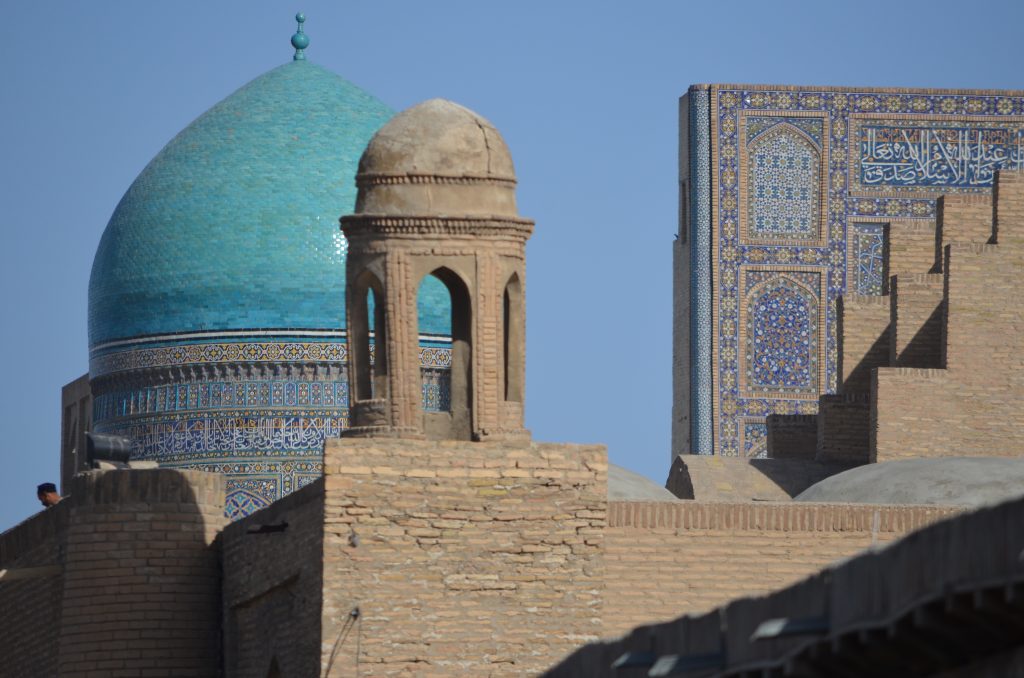 The date was 21 Septem­ber, sig­ni­fic­ant only in that I had landed at Tashkent Inter­na­tion­al Airport.
I was now in the centre of an ancient and fabled empire that had inspired many to take this same route. Unlike them, how­ever, I was not forced to take the long jour­ney through hos­tile lands where attack by maraud­ing ban­dits was a real possibility.
I was about to retrace a por­tion of the legendary Silk Road, a series of routes through which silk, gold, pre­cious stones, paper, glass, spices — all the most glam­or­ous things you can ima­gine — plus ideas and know­ledge of arith­met­ic and astro­logy were traded between East and West. I would also be cov­er­ing some of the same desert and moun­tain­ous ter­rain and cross­ing rivers that these ancient traders had to nego­ti­ate, but gladly with a private driver in an air-con­di­tioned four-wheel drive organ­ized for me by the Ancient King­doms Hol­i­day pro­gramme run by New Zealand's Innov­at­ive Travel Company.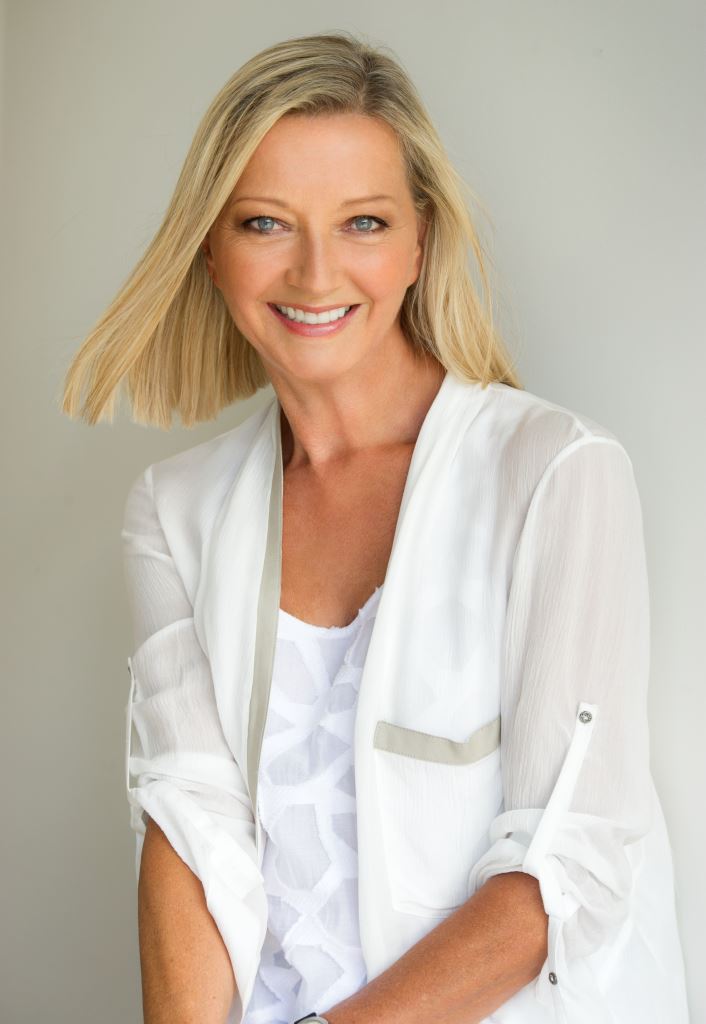 As a fash­ion design­er, I am inter­ested in col­our and its uses in tex­tiles, cos­tume, objects and archi­tec­ture. I travel to Europe twice a year to buy the best fab­rics and have these dyed to my own col­our palette. My jour­ney along the Silk Road provided rich inspir­a­tion. My trav­el­ling com­pan­ion and part­ner Bren­don is a bespoke tail­or and also fas­cin­ated by these things.
A great start­ing point for us was the Museum of Applied Arts, a tra­di­tion­al Rus­si­an home dis­play­ing Suz­ani embroid­ery work, cos­tumes, ceram­ics, jew­ellery and wood­work. Tashkent itself is a mod­ern city rebuilt in the Rus­si­an style, all square grey build­ings and long, wide tree-lined boulevards.
Samarkand, a four-hour drive away, has always con­jured up magic­al images of shim­mer­ing tur­quoise domes. It is just like this. Stand­ing in the Registan square was aston­ish­ing, sur­roun­ded by three enorm­ous madrasa (schools), each covered in glit­ter­ing tiles. The oth­er major jew­el of Samarkand is the Shah-i-Zinda, a street of mauso­leums covered in mosa­ic and majol­ica of the richest blues, tur­quoises and saf­fron yel­low, and arranged in a pro­fu­sion of pat­terns: plants, vines, geo­metry and swirl­ing arabesques. It's a sac­red place, busy with pil­grims who are eager to meet fel­low trav­el­lers and always friendly.
A day trip to Shakris­abz, the birth­place of the great 14th-cen­tury war­ri­or ruler Timur the lame (Tam­er­lane) afforded a sump­tu­ous pic­nic on divans and some spec­tac­u­lar moun­tain scenery.
As we headed to Bukhara we trekked up the gorge of Sarmy­sh. With spe­cial per­mis­sion we were able to see the styl­ish and ima­gin­at­ive Bronze Age rock drawings.
Bukhara, des­pite a bloodthirsty his­tory, became a great trad­ing centre. It still has its ancient domed trad­ing domes, with gate­ways tall enough to allow the camel trains through, and beneath which are now found inter­est­ing stalls selling han­di­crafts in silk, wool, wood metals and ceram­ics, and mar­kets for agri­cul­tur­al produce.
A day's drive through the desert brings you to Khiva. From the out­side it looks like a giant child's sand­castle, with 8m-thick walls pro­tect­ing its spec­tac­u­lar medi­ev­al city. Inside the walls are palaces and madrasa, tiled in ornate tur­quoise and blue. In its ghastly past, Khiva was a hub for slavery. A walk into the slave quar­ters reminds you of this sad fact. This aside, Khiva is a small, walk­able ped­es­tri­an-only town with a vari­ety of artis­an craft, includ­ing the car­pet work­shop estab­lished by Chris Aslan Alex­an­der and fea­tured in his 2009 book A Car­pet Ride to Khiva.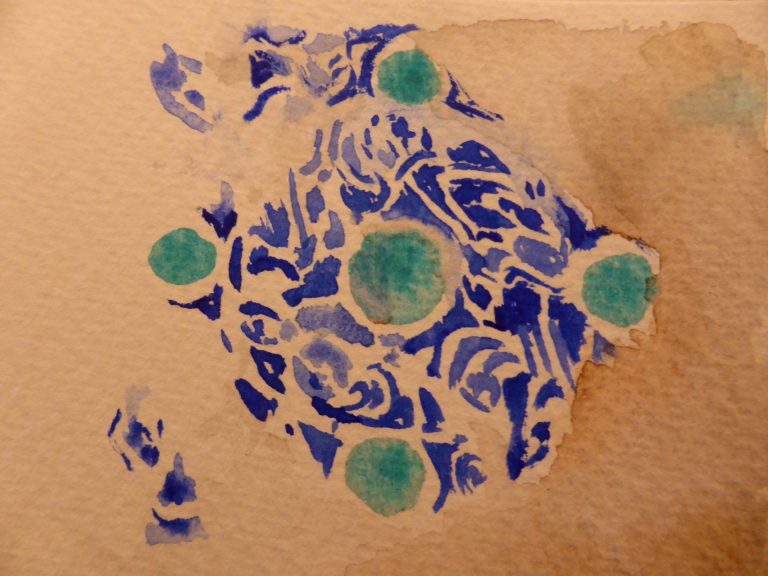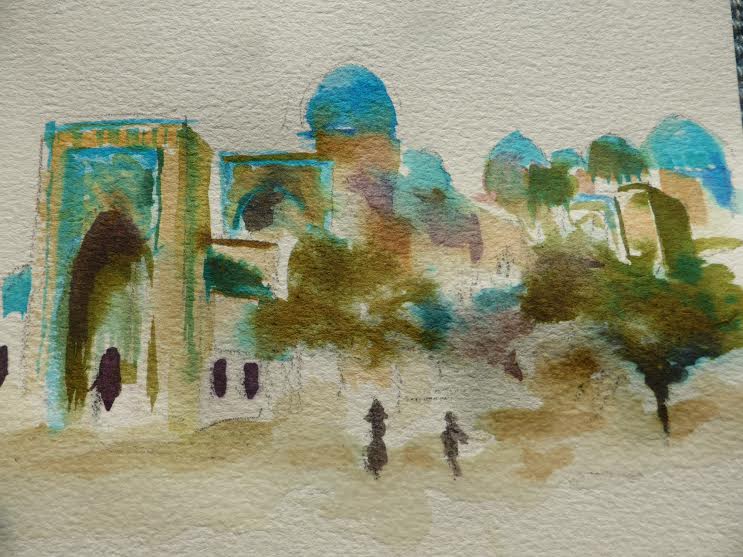 Fur­ther into the desert, past the few thou­sand-year-old remains of the castles in the Khorezm, we came to Nukus. The 2010 film The Desert of For­bid­den Art tells the story of how Igor Savit­sky saved thou­sands of works of art from Stalin's cul­tur­al purge and had them driv­en through the desert to Nukus. There he cre­ated a museum that now houses a stag­ger­ing 90,000 works.
From Nukus we flew to Tashkent and then drove into the lush Fer­gana Val­ley. This is the most pop­u­lated part of Uzbek­istan, provid­ing industry and agri­cul­ture. All aspects of silk pro­duc­tion, fab­ric dye­ing, embroid­ery, car­pet weav­ing and ceram­ic pro­duc­tion take place here. Our arrival coin­cided with the cot­ton har­vest. An impromptu stop in the cot­ton fields to watch the har­vest res­ul­ted in a shared meal of water­mel­on with an all-woman har­vest­ing crew, one of whom was an Eng­lish teach­er who was able to trans­late for the whole group. This was a high­light for us and a won­der­ful way to fin­ish our fant­ast­ic jour­ney through Uzbek­istan and this allur­ing part of the Silk Road.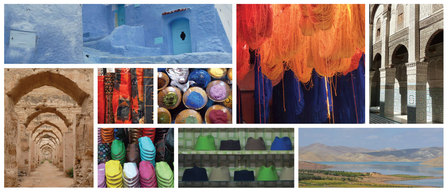 Jane is a fash­ion design­er and dis­cern­ing trav­el­ler: she travels to Par­is, Lon­don and Italy twice a year to buy fab­rics for her busi­ness. An avid read­er of his­tory, bio­graphy ad travel lit­er­at­ure, she holds a fas­cin­a­tion for the ancient cul­tures of the Medi­ter­ranean and the Near and the Middle East. vis­its to the Alham­bra in Granada and to Venice furthered her interest in Islam­ic and Byz­antine archi­tec­ture. For the last six years, Daniels has been the brand ambas­sad­or for the Innov­at­ive Travel com­pany, with whom she has vis­ited Jordan, Tur­key, Syr­ia, Egypt, Iran and Rajasthan.