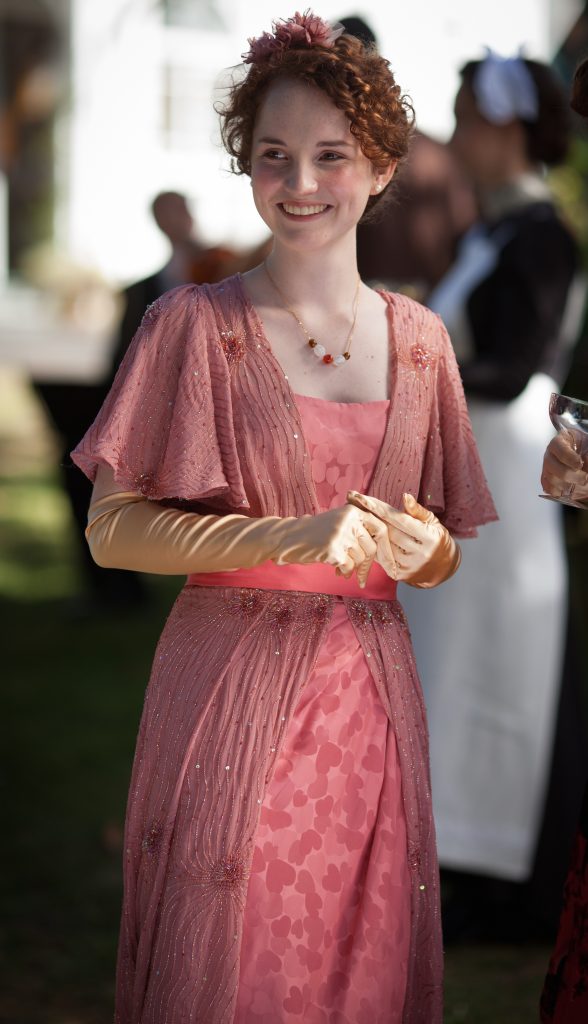 Nine­teen-year-old Freya Mil­ner swapped text­books for bright lights and cos­tume fit­tings last year, play­ing the role of Cissy Smith on TV One's new­est mini-series, When We Go To War. Fish­Head caught up with the young act­ress to get the inside scoop on life in front of the lens.
How did you feel when you got the part?
I was really excited and quite sur­prised because it had been a while since I had audi­tioned… I didn't know what to do with myself when I got the call from my agent!
What was the main chal­lenge for you while filming?
Liv­ing away from home for the first time was a chal­lenge in itself. Oth­er­wise, just small things like learn­ing my lines and not sleep­ing past my 6am alarm.
Are there any sim­il­ar­it­ies between you and your character?
I think so… I think to be cast in a part there always has to be sim­il­ar­it­ies. But Cissy is a little bit more naive and def­in­itely doesn't worry as much as I do.
Tell me about your plans for the future.
At the moment I'm study­ing fine arts at Mas­sey. I'd like to do LA at some point, get a US agent, and give it a go… Just see how far this whole thing can take me!
Catch Freya as Cissy every Sunday night on TV One from 26 April to 24 May.