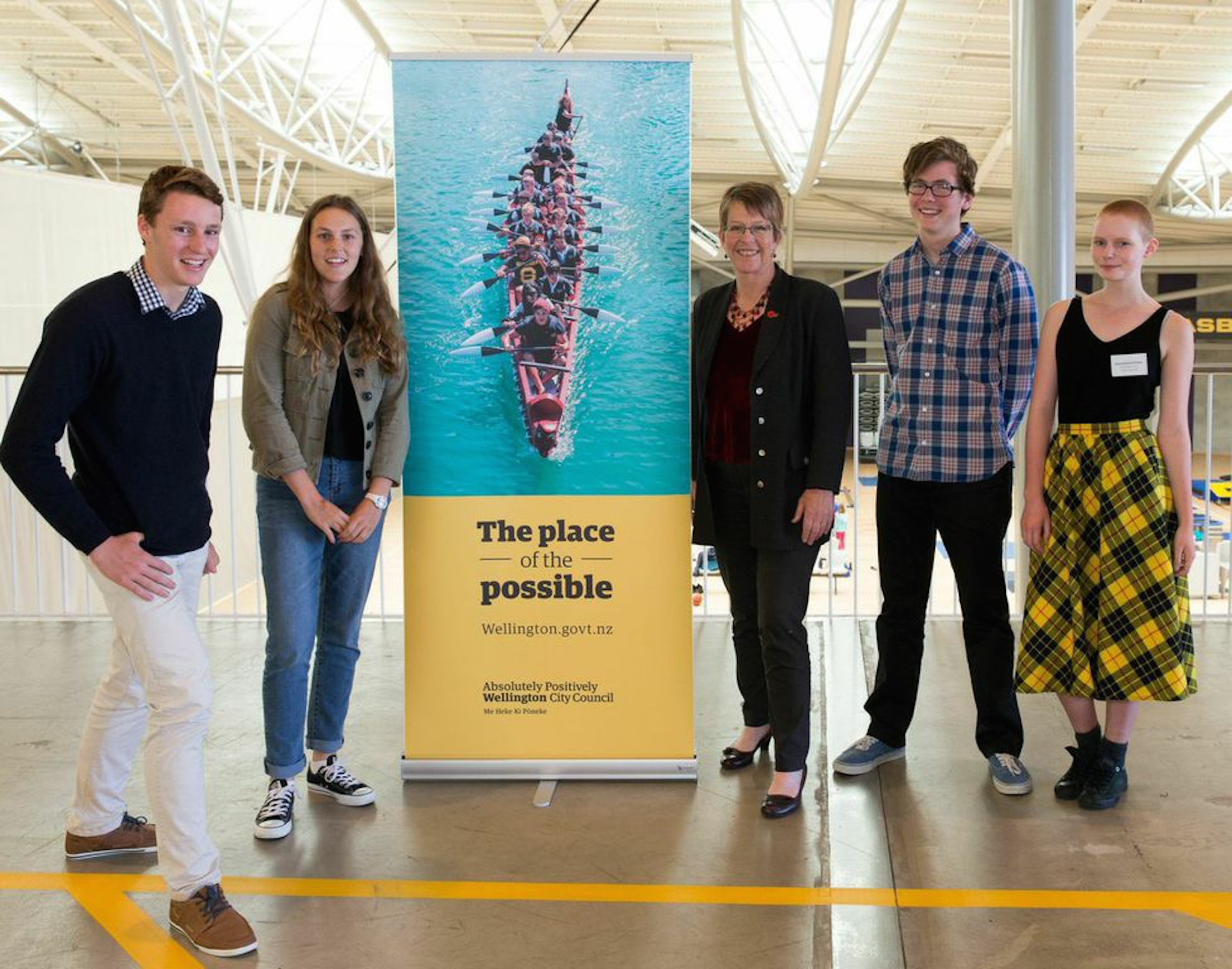 If par­ents, or par­ents-to-be, didn't already have count­less reas­ons to raise their off­spring in windy Wel­ling­ton, UNICEF and Wel­ling­ton City Coun­cil are adding to the list.
It has been con­firmed that Wel­ling­ton is offi­cially registered for UNICEF's Child Friendly Ini­ti­at­ive, ensur­ing the rights, act­ive par­ti­cip­a­tion and interests of our capital's chil­dren are a pri­or­ity for loc­al government.
May­or Celia Wade-Brown, who atten­ded the nation­al Child Friendly Cit­ies for­um in Feb­ru­ary, showed full sup­port of the pos­it­ive changes the ini­ti­at­ive is expec­ted to bring.
"Mak­ing our city good for chil­dren makes it good for every­body… Chil­dren and young people are very aware of the future. Our Youth Coun­cil and oth­er organ­isa­tions inspire us to reduce pol­lu­tion and make Wel­ling­ton fit for future gen­er­a­tions," she said.
Work­ing toward full UNICEF accred­it­a­tion, Wel­ling­to­ni­ans and their young­sters can look for­ward to see­ing more green spaces for plants and anim­als, being more pro­tec­ted from viol­ence and abuse, and being treated equally regard­less of eth­ni­city, reli­gion, income, gender or abil­ity. So, keep those little ones com­ing, Wellington!