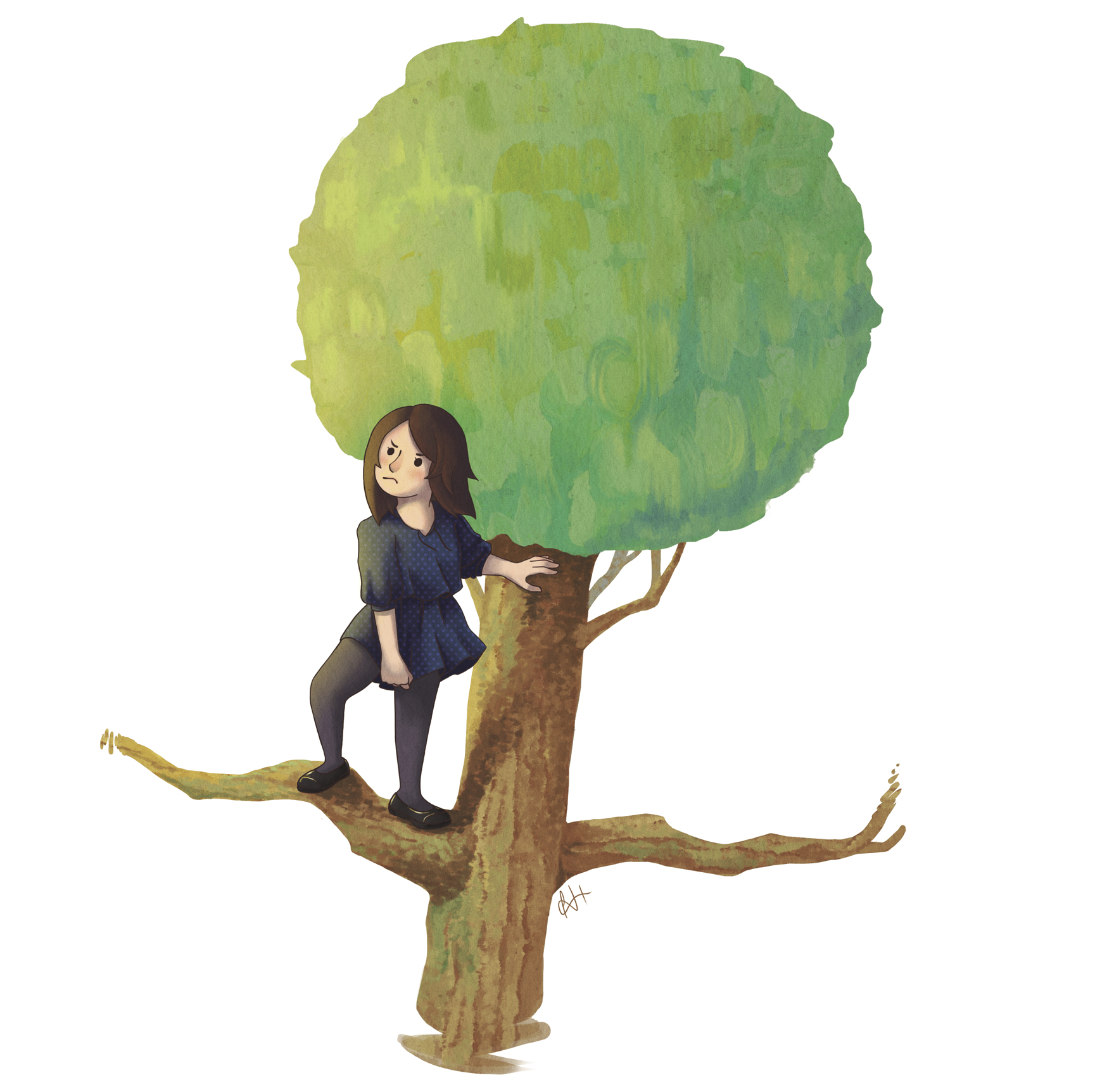 My friend has been struck by an insan­ity induced by the pres­ence of chil­dren. She cries when she sees tod­dlers hug­ging their par­ents, obli­vi­ous to the fact that the par­ent is only just restrain­ing them­selves from squeez­ing the liv­ing day­lights out of the brat who, only moments ago, stopped cry­ing after three days straight. She takes pho­tos of adults being kissed by babies — this is not a joke — and posts them online. She's talked about baby names, but at last check Sparta­cus was at the top of the list, so that's not going well.
My friend has fallen vic­tim to that mad­ness that comes over women in their late 30s who meant to have chil­dren but haven't man­aged to find the right man, or the right mis­take, or the right moment in their career to take mater­nity leave.
Bal­an­cing ambi­tion and ovar­ies: just one of the many down­sides to being born without a doodle. Here's anoth­er one. The monthly gentle sug­ges­tion that maybe what you're say­ing is a little irra­tion­al because maybe, you know, it's that time again. Nice work. That's a sure-fire way to induce irra­tion­al anger. Then, as a spe­cial treat for every­one, all women who live or work togeth­er start mak­ing like an Apple device and syncing. Only, we're not syncing our way into the Apple cloud. We're pretty much syncing ourselves and every­one around us down into the Chris­ti­an oppos­ite. Thanks a lot, Eve. I hope that was at least a can­died apple you sold us out for.
We girls learn about the curse early. Try climb­ing a tree in a dress. The only boys who know what I'm talk­ing about come from the Pacific Islands and medi­ev­al Scot­land. After the tree phase it briefly becomes a won­der­ful thing to be a girl. There's mum's per­fumes, your friend's makeup and your own first bra. By 20, you hate those boob braces.
Think that's it? Oh no. Blow-dry­ing, bikini-wax­ing, Botox, breast­feed­ing. And those are just the words start­ing with 'b'. Cry­ing like a little girl, driv­ing like a woman, nag­ging like a fish­wife. Even the Eng­lish lan­guage picks on us.
Now, what you're read­ing is a well-dis­guised argu­ment for pay­ing women at least the same as men. At least! Right now, guys earn more across the board, just because they're guys. Maybe it's because they're pushi­er in pay nego­ti­ations, or his­tor­ic­ally the bread­win­ners, or men in a man's world. Rub­bish. Women deserve to be paid equal because we are men's equals. But we're more extraordin­ary because we pull that off while privately cop­ing with being a woman. You know those gender signs where boys get the circle with the arrow point­ing out one side and girls get the circle with the plus sign dangling off the bot­tom? That plus sign stands for plus more pay.
Hav­ing said that, giv­en that a plus is the inter­na­tion­al sign for pos­it­ive, it's pos­sible that who­ever dished out the gender signs just had an iron­ic sense of humour.
Heath­er is a Jafa who's called Wel­ling­ton home for sev­en years and counitng. The wind still drives her crazy, but the buck­et foun­tain still makes her smile. She's run­ning around Ori­ent­al Bay and learn­ing to surf Lyall Bay. Her day job is report­ing for TVN­Z's Sev­en Sharp.