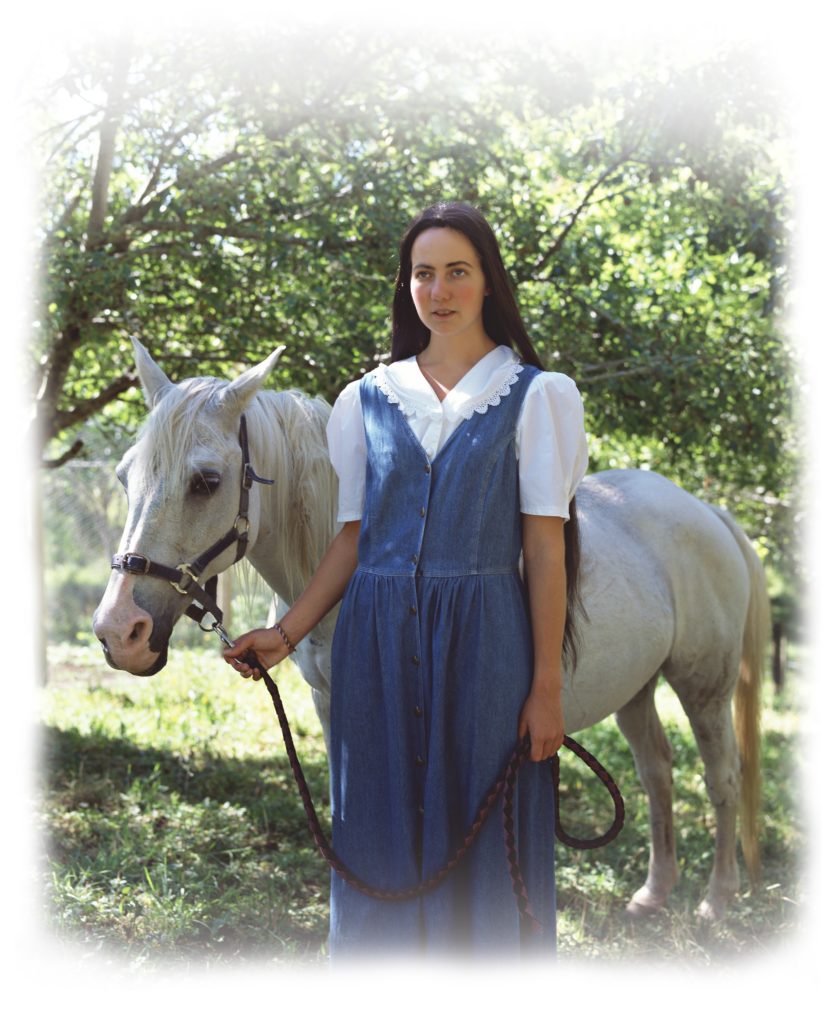 I was in a grey mood the after­noon I vis­ited Yvonne Todd's Creamy Psy­cho­logy exhib­i­tion at City Gal­lery (on until 1 March). In the back­ground of my day, a lov­er was play­ing stu­pid games, and the wind and rain, unabated for days, made everything annoy­ing. I felt depressed and fed up.
The pho­to­graph­ic images in the West Gal­lery mirrored my feel­ings. On the walls, rows of women with dis­ap­poin­ted faces looked dis­il­lu­sioned and bit­ter. The Bel­levue series on one side of the gal­lery, actu­al por­traits of cos­met­ic sales reps, faced across the room to the fic­tion­al Sea of Tran­quil­lity works — the air of vul­ner­ab­il­ity and sad­ness in the 'real' por­traits amped up to hope­less­ness and pain in the fic­tion­al ones. None of the women smiles. I moved to the next room.
Here, along­side the child beauty queen series, were some of my favour­ite Todds: Advan­cia, Fract­oid and Envy Log. Wheel­chairs and crutches dom­in­ate with strange glam­our. I read the text pan­el. In her child­hood, Todd had been envi­ous of the atten­tion the dis­abled receive. A child in a wheel­chair wears a crazy wig. Des­pite myself, I smirked.
In the East Gal­lery are some oth­er favour­ites: the series based on images from Lydia of Purple, a web­site that sells "mod­est home-school­ing Chris­ti­an cloth­ing". These girls are fant­ast­ic­ally kooky in their skinny ribs and Little House on the Prair­ie dresses. Deirdre Bar­low glasses top off the look. I was start­ing to enjoy myself.
Most artists are obsess­ive in some way. Todd's obses­sions date back to her child­hood. Upstairs in the North Gal­lery, dis­play cases filled with eph­em­era cata­logue these obses­sions and provide the back story for the works. There are sketch­books and Play­boy magazines, Jac­queline Susann nov­els, 1960s Vogue pat­terns and a let­ter from Auck­land Hos­pit­al invit­ing Todd to an appoint­ment to dis­cuss her eat­ing dif­fi­culties. On the walls of the gal­lery are pho­to­graphs by Diane Arbus, Bernd and Hilla Bech­er, Mor­ton Bart­lett and Mike Dis­farm­er — mak­ing Todd's influ­ences clear.
The friend I was with wondered if this con­tex­tu­al mater­i­al took some of the magic away. I liked it. It filled in some gaps. The pho­to­graph of six-year-old Todd with the inscrip­tion "a very spe­cial young lady with bucked teeth and dan­deli­on ears" made sense of all the por­traits of bucked-teeth girls in the exhibition.
By this time my mood had trans­formed. I was upstairs in the South Gal­lery, look­ing at the Seahorse series, when I received anoth­er text from the trouble­some one. I ignored it. The work, based on Martha Graham's inter­pret­ive dance, seemed to give me per­mis­sion to. Mel­an­choly women prance in flesh-col­oured body­suits — is this what I'd become? A cipher of a woman? It was time to say good­bye. And I haven't men­tioned the design­er dresses. Don't miss the exhib­i­tion. Really.
[info]
Feb­ru­ary Art
Pos­sibly Wellington's smal­lest exhib­i­tion space is the Turn­bull Gal­lery in the Alex­an­der Turn­bull Lib­rary, on level one of the Nation­al Lib­rary. It turns over a reg­u­lar pro­gramme of inter­est­ing exhib­i­tions cur­ated by lib­rary staff. A Child's War — words and pic­tures from World War I (until 27 Feb­ru­ary) is the cur­rent one. It con­tains pho­to­graphs, books, let­ters, a slide show of images and draw­ings from the Turn­bull col­lec­tion that doc­u­ment the way chil­dren were per­suaded about, and enlis­ted in, the war effort.[/info]
Mary-jane is a Paekakariki-based poet and essay­ist, and Fish­Head's art colum­nist. She teaches poetry and aca­dem­ic writ­ing on the Whiyireia Cre­at­ive Writ­ing pro­gramme, tor­tur­ing stu­dents with half-rythmes and pan­toums, zom­bie haiku, and line breaks, ref­er­en­cing and struc­ture. Duffy has a back­ground in museum and gal­lery work, mak­ing a lucky escape from the base­ment of the City Gal­lery Wel­ling­ton in 2002 and open­ing the Mary New­town Gal­lery with Paula New­town in 2004. Art (across all the dis­cip­lines) feels like the closest thing she has to reli­gious exper­i­ences — see­ing, read­ing or hear­ing things that make her brain fizz.