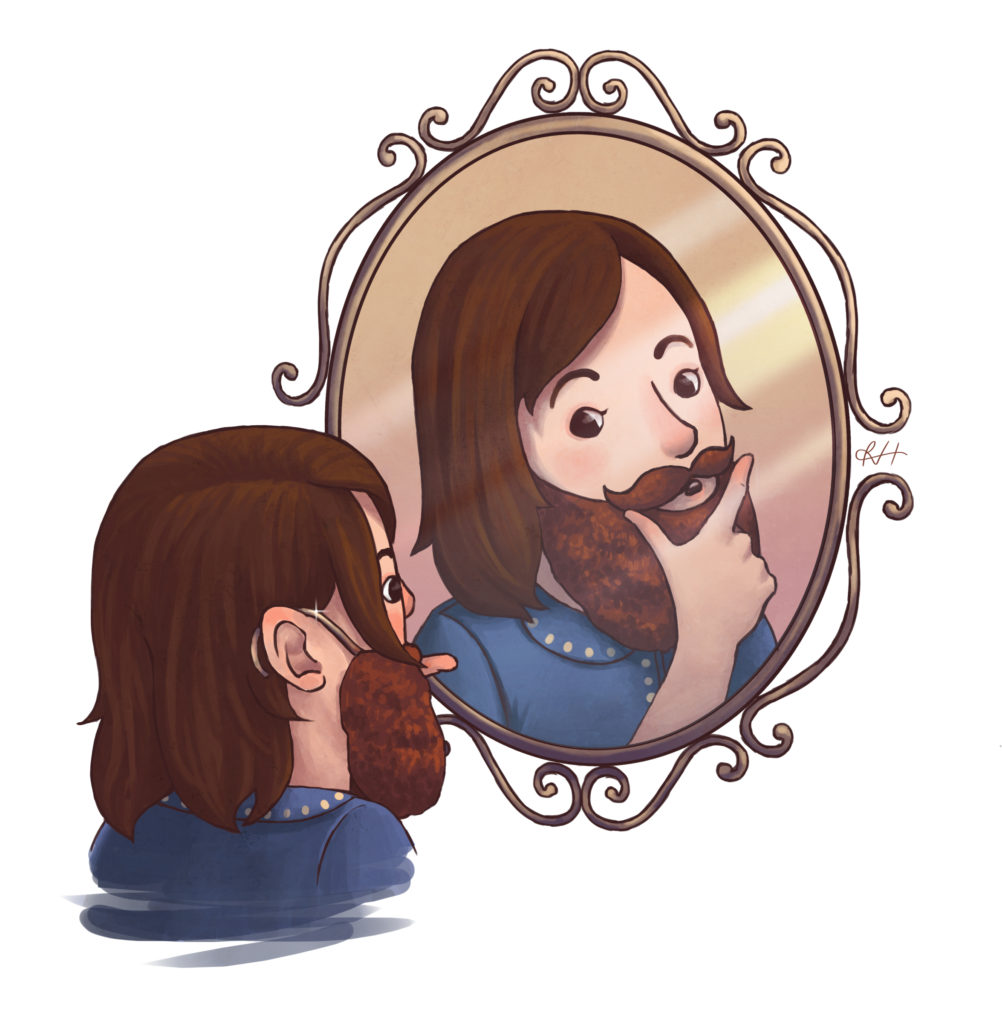 Good guys grow beards. Dumble­dore had a beard. Jesus had a beard before him. Santa has the best beard of all. You should have a beard. And you prob­ably do, because everyone's wear­ing them now. Even the old guy in the Work­ing Style ad on the back of this magazine is in full Vic­tori­an beard mode.
It's a sci­en­tific­ally proven fact that facial hair makes a guy about 200 per­cent sex­i­er. Proof: Wil­lie Api­ata. So, to make beards both great to look at and great to actu­ally be around, unlike stinky rugby play­ers, we're going to have to set some rules.
Let's start with trim­ming the sides, boys. If you're not doing that, you're the two-legged equi­val­ent of a car with over­sized wing mir­rors. You are going to take a wall out. I can't get past you. You're a danger. You're for­cing your cheek-kiss­ing friends to face-plant in last night's side­ways-drip­ping sleep drool. No. Trim it.
No one should actu­ally have to say this: wash it. Hon­estly, if you comb it and some­thing falls out of it, you run the risk of going to hell. It's a sin.
Raise your sar­tori­al level. A beard on a well-dressed man is a delib­er­ate fash­ion state­ment. A beard on a man wear­ing track­suit pants and yesterday's hood­ie is a week of being too lazy to shave. And prob­ably shower.
Speak up. If you're a softly spoken guy, we're not even going to know you're try­ing to com­mu­nic­ate. We can't see your lips any­more. You've removed a major visu­al clue.
Now, you may think it'd just be easi­er to reduce your whiskers to a 'tash. Nev­er, nev­er do this. There was a time when the mous­tache was a fine, fine thing. With­in each bristle, the 'tash con­tained the power of a stern — but fair — police­man, the uncom­plain­ing mas­culin­ity of an All Black from the 1970s, and just the per­fect amount of van­ity. It said, "I care, but not too much." There was a day when Mark Sains­bury twis­ted his waxed ends in a room full of men also twist­ing their waxed ends, when Tom Selleck's upper lip was more fam­ous than the Queen, when Richard Long was Ron Bur­gundy. Those days are gone. With the bene­fit of hind­sight, we now real­ise mous­taches make men evil. Hitler had a 'tash. Cap­tain Hook grew a big, curly 'tash. The 'tash was the uni­ver­sal uni­form of traffic cops.
If you've read this far and you're still not con­vinced on the mer­its of a beard, do me a favour. Con­sider the things men can do that women can't. Driv­ing? We can. Pee­ing stand­ing up? We can. Grow­ing a mous­tache? Sadly, we can. Grow­ing a beard on the oth­er hand? With the excep­tion of the bearded Euro­vi­sion lady and a hand­ful of unfor­tu­nate oth­ers, we mostly can't. Also, the swish sil­ver-bearded Work­ing Style guy is a former porn star. Boom. Facial hair rests its case.
Heath­er is a Jafa who's called Wel­ling­ton home for sev­en years and counitng. The wind still drives her crazy, but the buck­et foun­tain still makes her smile. She's run­ning around Ori­ent­al Bay and learn­ing to surf Lyall Bay. Her day job is report­ing for TVN­Z's Sev­en Sharp.