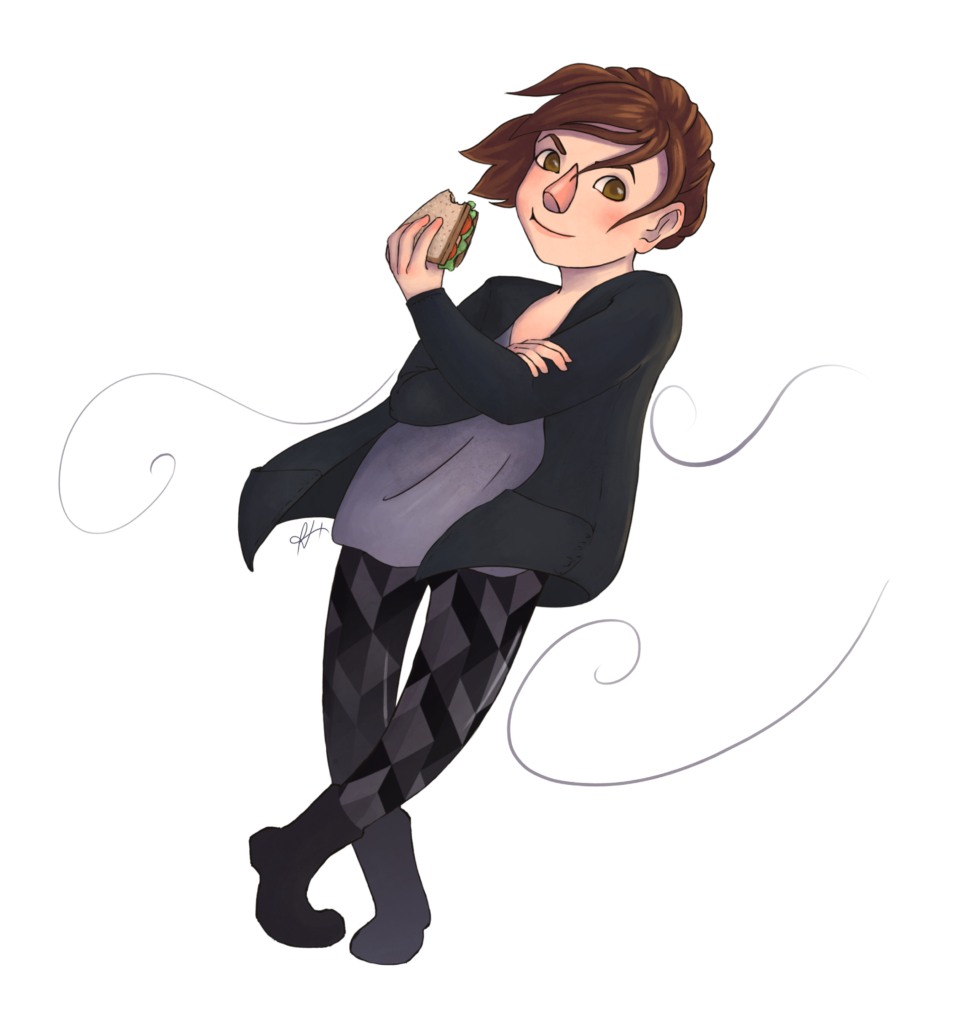 Eight years ago I moved to Wel­ling­ton. I've wanted to go home ever since. I've tried to find a way every year. But not this year. This year I'm set­tling in.
One of my best friends and I moved down from Auck­land almost sim­ul­tan­eously. We moved into a flat in Hataitai. Big mis­take. "Oh," thought the build­ers of that house, "what a lovely view we will get from the side of Mt Vic. Let's build right here."
How about "No"? How about, "That's a ter­rible idea. That hill you're perched on will cast a shad­ow across your house from about 11 o'clock every morn­ing. You will live in the half-dark. Oh, and you think it's a good idea to install a two-storey lead­light win­dow to bleed out what little warmth your house holds?"
Yes, please do that. My friend and I thank you for the vit­am­in D defi­ciency that threw us both into a depres­sion aptly named SAD. It's a thing. Google it.
That first Wel­ling­ton winter was misery. But then, so was the next one, when I still hadn't real­ised that an Auck­land winter ward­robe doesn't even start to keep out Wellington's light sum­mer breeze. And should we even dis­cuss the asylum-filling winds of spring?
Actu­ally, call­ing that dis­rup­tion to the atmo­sphere 'wind' may not fully con­vey to non-Wel­ling­to­ni­ans what really hap­pens. What really hap­pens is that, for nearly a full month in spring, the air around you spins and spins, around and around, up and down, through your hair, into your skirt, up your nose. It's kind of like a mil­lion demon bees tor­ment­ing you with their flappy wings until you flip out and hurl your sand­wich to the ground because that is far prefer­able to tak­ing one more bite of chick­en, tomato and blow­ing hair.
But, one magic­al day, you learn to sur­vive. You tie your hair up. You swap your skirts for pants. You change the dir­ec­tion you'll run around the bays today to get the wind at your back. You make like every­one else and wear black. (By the way, to all you out­siders who like to cri­ti­cise our met­ro­pol­it­an uni­form, we wear black because it's func­tion­al. Black traps sun­light. It makes us warm­er. Vit­am­in D tab­lets also help.)
Once you're sur­viv­ing Wel­ling­ton, you start appre­ci­at­ing Wel­ling­ton. Now that your Beetle­juice-crazy hair's out of your face, you spot the pretty things you've missed. The dome lights along the har­bour at night, the spin­ning green pebbles on a giant stick on Lamb­ton Quay, the gor­geous bricks of St Gerard's perched on the sunny side of Mt Victoria.
And then Wel­ling­ton hits you with the clinch­er. House prices. You start telling your Auck­land friends it is pos­sible to buy a bet­ter house, for cheap­er, right in town. If only they'll move to the cap­it­al. Oh, they'd prefer to live in the burbs? Well, let's talk about the traffic jams between that sub­urb and work. That's right, they don't exist. And hey, do we need to talk about the qual­ity of the food in Wel­ling­ton res­taur­ants? No. You get the point. In WGT vs. AKL, the former wins hands down.
So, this year I'm finally stay­ing put. Hap­pily. Boy, those Vit­am­in D tab­lets must finally be kick­ing in.
Heath­er is a Jafa who's called Wel­ling­ton home for sev­en years and counitng. The wind still drives her crazy, but the buck­et foun­tain still makes her smile. She's run­ning around Ori­ent­al Bay and learn­ing to surf Lyall Bay. Her day job is report­ing for TVN­Z's Sev­en Sharp.